The Beatles at 50: Lyric Secrets of the Beatles' White Album

Colin Campbell/span>
Event details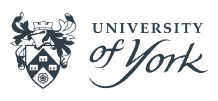 Join us as we explore the Beatles' genius as lyricists. In an extensively illustrated talk, Colin Campbell of the University of York examines the lyrics to the songs on what is generally known as The White Album, which was first issued in November 1968.
Despite being a marked contrast to the experimental and revolutionary concept album that was Sergeant Pepper, Colin will explain how The White Album also displays plenty of evidence of the Beatles' genius as lyricists.
To demonstrate this, he will show just how different their lyrics were from those of the songs of two of their closest rivals in the 1960s, the Beach Boys and the Rolling Stones. This comparison reveals an emphasis on conversation to be a distinctive stylistic feature of the Beatles' lyrics.
Then, by showing how the Beatles devoted as much care and attention to the creation of their lyrics as their music, Colin will demonstrate how, by this stage in their career, the Beatles had become serious artists, interested both in aesthetic theory and in exploring the boundaries of the lyricist's art.
About the speaker
Colin Campbell is Professor Emeritus with the University of York's Department of Sociology. His research interests include cultural change, cultural sociology, sociological theory, sociology of consumption, sociology of religion, bohemianism, and the 1960s counter-culture. He has written and lectured extensively on the Beatles and is co-author of Things We said Today: The Complete Lyrics and a Concordance to the Beatles' Songs, 1962-1970.
Tickets