Ivan Bilibin: Visualising fairy tales - CANCELLED

Elena Kashina/span>
Event details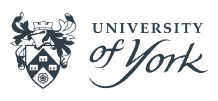 Due to unforeseen circumstances this event is cancelled. Apologies for any disappointment.
Ivan Bilibin (1876–1942) was one of the foremost visual interpreters of fairy tales and epic legend in Russia at the turn of the 20th century. His trademark skills were a precision of line, insightful characterisation and the good humour with which he treated his complex subjects.
Art historian Elena Kashina will discuss the costumes and stage designs he created for projects such as Boris Godunov, Prince Igor, The Tale of Tsar Saltan, Sadko and Fire-Bird in Moscow, St. Petersburg, Prague and France. Elena will explain how, in his artistic vocabulary, he fused academic training, traditional Russian art forms, such as woodblock printing, religious painting and the mystic views of the Orient which he picked up on his journeys.
Dedicated to his art, Bilibin practised several hours daily, which earned him the nickname 'iron hand'. He worked in book illustration and for the theatre, both fields undergoing rapid evolution in Russia, with technical and conceptual innovation. He travelled widely and enjoyed success in Russia and abroad. He left Russia in 1919, but returned to the Soviet Union in 1936 and died in Leningrad, having refused to leave the city under siege. His response to an offer of evacuation was: 'One defends besieged fortresses, not flees from them'.
About the speaker
Dr Elena Kashina studied for her MPhil in Mediaeval Viking and Scandinavian Studies at the University of Oslo, following an award of a scholarship by the Research Council of Norway, and gained her PhD in the History of Art at Leeds University in 2007. Her research interests link Russia's medieval artistic and philosophical paradigms with those that became prevalent in the second part of the 19th to early 20th century. A special field of inquiry is Norwegian art production in the 19th to mid-20th centuries, and the process of reconstructing a national identity in Norway in the same period.
Due to unforeseen circumstances this event is cancelled. Apologies for any disappointment.
Tickets