Laurence Sterne: A sentimental picture

Jon Mee, Patrick Wildgust, Nick Thurston and Caleb Klaces/span>
Event details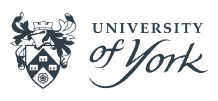 This year marks the 250th anniversary of the death of novelist Laurence Sterne and of the publication of his last book, A Sentimental Journey.
Taking their cue from Sterne - who famously wrote about the impossibility of writing - our speakers and performers examine the theme of writing the impossible and the impossibility of writing. Join them for a performance, film and talks, as they illuminate our Festival theme and the life of Sterne.
One of the most distinctive figures of 18th-century literature, Sterne has strong associations with York, working as a clergyman at the nearby village of Coxwold. The first two volumes of his most famous novel, The Life and Opinion of Tristram Shandy, Gentleman, were published in York at the end of 1759 and sold by John Hinxman of Stonegate, successor to John Hildyard, who had published some of Sterne's earlier writing.
Coinciding with the opening of a new exhibition on A Sentimental Journey in Coxwold, Jon Mee of the University of York, Patrick Wildgust of Shandy Hall, Nick Thurston of the University of Leeds and Caleb Klaces of York St John University, explain why, for Sterne, life really was a sentimental journey.
You'll also discover why a mysterious painting owned by the Hildyard family in Yok - which appears to show characters from Tristram Shandy - can be seen as an emblem for Sterne and his writing.
About the speakers
Jon Mee is a Professor of Eighteenth-Century Studies in the English Department at the University of York and Director of the University's Centre for Eighteenth Century Studies.
Patrick Wildgust is the Curator at the Laurence Sterne Trust at Shandy Hall, Coxwold.
Nick Thurston is a Lecturer at the School of Fine Art, History of Art and Cultural Studies at the University of Leeds.
Caleb Klaces is a Lecturer in Creative Writing and English Literature with York St John University's School of Humanities, Religion and Philosophy.
Tickets