Dare to Dream of Truly Inclusive Language

Helen Sauntson and Clare Cunningham/span>
Event details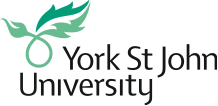 With the media full of stories about 'political correctness gone mad', and 'liberal academics' chastised for creating lists of words that shouldn't be used, it's perhaps tempting to think society might have given up on the original values of inclusive language use.
Join Helen Sauntson and Clare Cunningham of York St John University for a workshop challenging you to think again about how language creates or denies people respect and safety. They'll create a safe space for you to look at data gathered from people talking about gender and sexuality, and about language use in schools among other domains. Through discussion with others, you'll develop your own thinking about thoughtful, respectful, and inclusive language.
The workshop won't shy away from some of the questions of balance and you'll consider the unintended consequences of being careful about the way we talk. Does highlighting the rights of certain groups with regards to language risk greater polarisation of people? Is it possible that being too careful about our language means that we can't learn about others? Does that threaten tolerance?
Helen and Clare will suggest that it is possible to imagine a more just, open and tolerant society in which we can be respectful and inclusive of others through our choice of words. And they'd love you to go away from the workshop equipped to make it happen!
About the speakers
Helen Sauntson is a Professor in English Language and Linguistics in the York St John School of Languages and Linguistics. She teaches on the BA English Language and Linguistics and the MA Postgraduate Linguistics programmes. As a former teacher, she maintains an interest in classroom interaction and her research in this area focuses on how gender and sexuality identities are constructed through linguistic interaction in classroom settings.
Dr Clare Cunningham is a Senior Lecturer in the York St John School of Languages and Linguistics. She teaches on the BA English Language and Linguistics programme, focusing on attitudes to language and multilingualism in both her teaching and her research. Her doctoral research considered teachers' discourses and attitudes around working with children who speak languages beyond English in northern UK primary schools.