Imagining Justice: Criminological fiction

Rafe McGregor/span>
Event details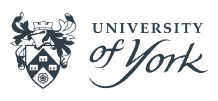 How can stories be used to reduce ideologically-motivated crime?
Stories are powerful because they reveal both the impossible and the possible. They also have moral power because they provide an ethical perspective on the reality represented - 'the moral of the story'. That moral can be virtuous, vicious, or somewhere in between.
Crimes against humanity and acts of terrorism, committed for political or religious motives, also have an ethical (or unethical) foundation. Rafe McGregor of the Centre for Lifelong Learning at the University of York explains how this ethical component of both fiction and ideologically-motivated crime places fiction in a particularly strong position to impact on crime.
Come along and learn more about criminology - an area of sociology that focuses on the study of crimes and their causes, effects, and social impact - and the important role that fiction can play in crime reduction.
About the speaker
Dr Rafe McGregor lectures for the Centre for Lifelong Learningat the University of York. Heisthe author of Narrative Justice, The Value of Literature, two novels, and 200 short stories, magazine articles, journal papers and review essays. He is also a lecturer in criminology at Leeds Trinity University and can be found online at @rafemcgregor.
Tickets