Coins: Exploring the unexpected

Barry Crump/span>
Event details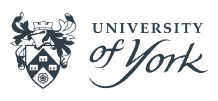 Coins in archaeology are often seen as simple – we know how coins are used, and they are easy to identify and date. But archaeologist Barry Crump reveals that a closer examination of their meaning and usage highlights a more complex story.
Presenting examples from 2,000 years of coinage, from Roman Britain to the Second World War, Barry explores the unusual and unexpected ways coins can be used and understood. Join him as he combines traditional numismatics with a multidisciplinary approach, including archaeology, history, philosophy, literary theory, and linguistics.
About the speaker
Barry Crump is an unusual archaeologist, with an eclectic mixture of interests and experience (including literature, philosophy, music, science, and history). He has studied Philosophy, English Literature and Archaeology and worked within many aspects of heritage, from archaeological excavation and finds, to museums, teaching and outreach.
Through research at the University of York, he is developing a multi-disciplinary approach to assess the coinage of Roman Britain, with a user-orientated focus, considering 'identity' and 'experience' alongside data analysis.
Tickets