The Deadly Trade: The Complete History of Submarine Warfare

Iain Ballantyne/span>
Event details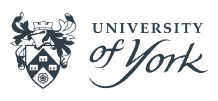 Naval writer Iain Ballantyne presents the dramatic and largely untold story of submarine warfare from its inception centuries ago through the world wars to today. Find out how an initially ineffectual underwater boat - originally derided and loathed in equal measure - evolved into the most powerful and terrifying vessel ever invented, with enough destructive power to end all life on Earth.
Join Iain as he considers the key episodes of submarine warfare and describes the stories of brave, and sometimes foolhardy, individuals who have risked their lives under the sea, often with fatal consequences. He'll take you on a clandestine journey through the centuries, focusing on colourful characters with deadly motives.
Based on his book The Deadly Trade, Iain's talk will also examine advances in technology, which helped to make the submarine one of the most feared arsenals in war. Today, nuclear-powered submarines are among the most complex, costly ships in existence. Armed with nuclear weapons, they have the ability to destroy millions of lives. Join us and discover some of warfare's murkiest secrets.
About the speaker
Having written about the global activities of the Royal Navy for more than 20 years, Iain Ballantyne has spent time in most types of warship, from nuclear-powered submarines and aircraft carriers, to destroyers and frigates. He has sailed in minefields off war-torn Kuwait, witnessed embargo enforcement in the Adriatic and counter-terrorism sweeps in the Mediterranean. Iain has also voyaged into Arctic waters aboard a warship and accompanied Royal Marines on fast boat patrols off Hong Kong.
His latest book is The Deadly Trade: The Complete History of Submarine Warfare from Archimedes to the Present (Weidenfeld & Nicolson). He is also author of Killing the Bismarck and Hunter Killers. In 2017, he was awarded a Fellowship by the UK's Maritime Foundation. The award recognises his contribution to the maritime cause since 1990, as a journalist, author of naval history books and Editor of WARSHIPS International Fleet Review magazine from 1998 to the present. iainballantyne.com
Tickets