Inside the Learning Revolution

Alex Beard/span>
Event details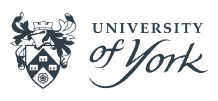 Education expert Alex Beard leads a global tour of the future of learning.
Learning is the soul of our species. From our first steps to our last words, we are what we learn. Our education predicts our earnings, our contentment, even how long we'll live. Find out why, for all its obvious importance, learning has lost touch with human progress. Alex, author of Natural Born Leaders, will explain that while we live in an information age and work in a knowledge economy, our schools remain relics of an industrial era.
Join Alex as he takes you on a dazzling tour of the future of learning to show how today we can - and must - do better. He will lead you from the crowded corridors of a South London comprehensive to the high-tech halls of Silicon Valley, through the exam factories of South Korea to the inclusive classrooms of Finland.
Tackling everything from artificial intelligence to our growing understanding of the infant brain, and from the content of our character to the way classrooms are unwitting engines of extremism, Alex will show that we're on the cusp of a revolution - and that learning in the 21st century must change in order for us to access our better future selves.
About the speaker
Alex Beard has worked in education for a decade. After starting out as an English teacher in an inner-city comprehensive, he now travels the world in search of the practices that will shape the future of learning, sharing them with a network of 100,000 teachers, school leaders and policymakers on six continents. He has written about his experiences for the Independent, Financial Times and Wired and is the author of Natural Born Learners (Orion).
Tickets