BBC Reith Lectures: The Mark of Cain

Margaret MacMillan/span>
Event details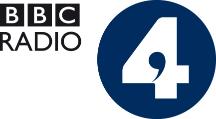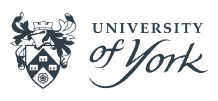 In the second of her BBC Reith Lectures, eminent historian Margaret MacMillan addresses why men, and less often, women fight. Why are we both repulsed by and attracted to war?
As the 2018 Reith Lecturer, Margaret is delivering five lectures this summer - in London, York, Beirut, Belfast and her home country of Canada - exploring the tangled history of war and society.
Across the lectures, she'll examine why groups, whether nations or religions or gangs, enter warfare. She'll also explore the ways in which changes in society have affected the nature of war and how in turn wars have brought great change, for better and worse, to the societies that fight them. In addition, she will examine how we think and feel about war. Writers, artists, film-makers, playwrights, composers, have taken war as their theme, whether to condemn, exalt or simply puzzle about it.
Now in their 70th year, the Reith Lectures seek to advance public understanding and debate about significant issues of contemporary interest.
Margaret's York lecture, along with a question and answer session, will be broadcast on BBC Radio 4 and the BBC World Service on Tuesday, 3 July at 9am. Come along and join in the debate as we discuss why we find war both appalling and fascinating. The event opens with a drinks reception at 6pm, followed by the lecture at 7pm.
About the speaker
Margaret MacMillan is Professor of History at the University of Toronto and Emeritus Professor of International History at Oxford University, where she also served as Warden of St Antony's College from 2007 to 2017. Her book Peacemakers: the Paris Conference of 1919 and Its Attempt to Make Peace won numerous awards including the Samuel Johnson Prize for non-fiction. Other works include Women of the Raj, Nixon in China: The Week That Changed the World, The War that Ended Peace: How Europe abandoned peace for the First World War and most recently History's People: Personality and History.
The Reith Lectures
The Reith Lectures were inaugurated 70 years ago in 1948 by the BBC to mark the historic contribution made to public service broadcasting by Sir John (later Lord) Reith, the corporation's first director-general. He believed that broadcasting should be a public service which enriches the intellectual and cultural life of the nation. It is in this spirit that the BBC each year invites a leading figure to deliver a series of lectures on radio. The aim is to advance public understanding and debate about significant issues of contemporary interest.
NB Please note that the Festival has a small allocation of tickets available via this website. If you are unable to obtain a ticket through us, you can apply for a ticket from BBC Radio 4 here.
Tickets