Paths to the Past: Landscapes reconsidered

Francis Pryor/span>
Event details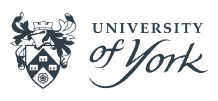 Archaeologist Francis Pryor, a long-standing member of Channel 4's Time Team, shows how the landscape can reveal unexpected insights on life in the past.
Drawing on his latest book, Paths to The Past: Encounters with Britain's Hidden Landscapes, Francis will explain how history is about long-term processes that still affect our lives today; it is not about one-off events alone and its lessons should be more subtle than a series of ill-matched 'dos' and 'don'ts' for the guidance of modern politicians.
Often history is seen as only happening at Stonehenge, Westminster Abbey or the Tower of London. However, Francis will reveal that the real lessons of our shared pasts can still be seen in pubs, underground stations, bridges, field walls, lakes, canals and lonely hillsides.
Join Francis and learn why landscape is about far more than Areas of Outstanding Natural Beauty or National Parks. Historically-rich landscapes can be urban, suburban or local. Discover why landscapes do not have to be spectacular to be important to our lives, and why we must learn to understand and respect them.
About the speaker
Archaeologist and landscape historian Dr Francis Pryor is a long-term member of Channel 4's Time Team and has also been a sheep farmer for 30 years. He has long been interested in the daily lives of people living in prehistoric times and has excavated many farms, villages and ceremonial sites dating back to at least 3500 BC. Much of his work has been in the Fens around The Wash. His approach has been landscape-wide and he has been concerned with changing patterns of land-use and settlement patterns. Some 20 years ago he broadened his vision to include people and communities from more recent periods and landscapes, right across Britain.
Tickets