Yorkshire: A lyrical history of England's greatest county

Richard Morris/span>
Event details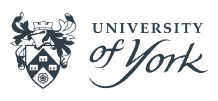 Yorkshire, it has been said, is 'a continent unto itself', a region where mountain, plain, coast, downs, fen and heath lie close. By weaving history, family stories, travelogue and ecology, author Richard Morris reveals how Yorkshire took shape as a landscape and in literature, legend and popular regard.
Richard will take you on a journey into the county's netherworld of caves and mines, and explain episodes such as the part played by Whitby and Hull in emptying Arctic waters of whales, the re-routing of rivers and the destruction of Yorkshire's fens. He'll introduce you to discoverers and inventions, the people who came and went, real and fabled heroes, and explain why, from the Iron Age to the Cold War, Yorkshire has been such a key place in times of tension and struggle.
Join Richard, author of Yorkshire: A lyrical history of England's greatest county, and find out why Yorkshire has always been a region of unique presence with links around the world.
About the speaker
Richard Morris is Emeritus Professor of Archaeology at the University of Huddersfield. He began his career working on excavations under York Minster in 1971. Since then he has worked as a university teacher, as Director of the Council for British Archaeology, as Director of the Leeds Institute for Medieval Studies, and as a writer and composer.
His book Churches in the Landscape (1989) is widely regarded as a pioneering classic. Time's Anvil: England, Archaeology and the Imagination was longlisted for the Samuel Johnson Prize and shortlisted for the Current Archaeology Book of the Year Award. His latest book is Yorkshire: A lyrical history of England's greatest county (Orion).
Tickets