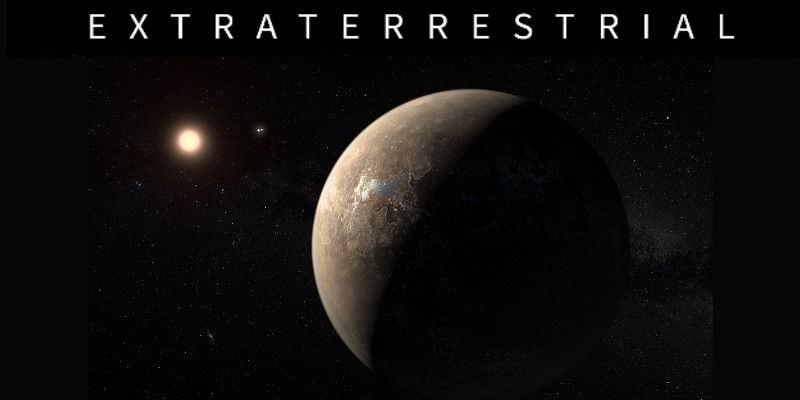 Extraterrestrial: Intelligent life beyond Earth Avi Loeb, Amanda Rees and Tom McLeish (Chair)
Talk
This event has now finished.
Date and time:

Friday 11 June 2021, 8pm to 9.15pm

Location:

Online only

Admission:

Free admission, booking required
Event details
In late 2017, scientists at a Hawaiian observatory glimpsed an object soaring through our inner solar system, moving so quickly that it could only have come from another star. Avi Loeb, Harvard's top astronomer, showed it was not an asteroid; it was moving too fast along a strange orbit, and left no trail of gas or debris in its wake. He concluded there was only one conceivable explanation: the object was a piece of advanced technology created by a distant alien civilisation.
Avi, author of Extraterrestrial, will lay out his controversial theory that our solar system was recently visited by advanced alien technology from a distant star. Join him as he takes you inside the thrilling story of the first interstellar visitor to be spotted in our solar system.
The event will include a response from Amanda Rees, an historian of science at the University of York. Our mind-stretching event will be introduced and chaired by physicist and writer Tom McLeish, also of the University of York. Together with Avi they will discuss the profound implications of this visitation: for science, for religion, and for the future of our species and our planet.
This event is hosted live on Zoom Webinar. You'll receive a link to join a couple of days before the event takes place and a reminder an hour before. During the event, you can ask questions via a Q&A function but audience cameras and microphones will remain muted throughout.
Extraterrestrial is part of a series of events presented under the theme of 'Science, Imagination and the Big Questions' with the support of the John Templeton Foundation. You may also enjoy Science, Imagination and Poetry on Monday 14 June; Narratives of Conflict and Warfare on Tuesday 15 June; and This Species Moment on Friday 18 June.
Book sales
You can buy copies of many of our speakers' books from Fox Lane Books, a local independent bookseller and Festival partner. In some cases, author signed bookplates are available too.
About the speakers
Abraham (Avi) Loeb is the Frank B. Baird, Jr., Professor of Science at Harvard University and a bestselling author (in lists of the New York Times, Wall Street Journal, Publishers Weekly, Die Zeit, Der Spiegel, L'Express and more). He has written eight books, including most recently, Extraterrestrial (Houghton Mifflin Harcourt, 2021), and about 800 papers on a wide range of topics, including black holes, the first stars, the search for extraterrestrial life and the future of the Universe. He had been the longest serving Chair of Harvard's Department of Astronomy (2011-2020), Founding Director of Harvard's Black Hole Initiative (2016-2021) and Director of the Institute for Theory and Computation (2007-present) within the Harvard-Smithsonian Center for Astrophysics . He is an elected Fellow of the American Academy of Arts & Sciences, the American Physical Society, and the International Academy of Astronautics.
Dr Amanda Rees is a historian of science at the University of York. She works on the history of field sciences, narratives of science and religion, relationships between humans and other animals and the history of the future, and has published many academic and popular articles on these subjects. Currently, she is the editor of the British Journal of the History of Science, as well as a co-editor of the History of the Human Sciences, and her most recent book (with Charlotte Sleigh) was Human, published by Icon Books in 2020.
Tom McLeish, FRS, is Professor of Natural Philosophy in the Department of Physics and also in the Centre for Medieval Studies and the Humanities Research Centre at the University of York, UK. He was elected to the Royal Society in 2011, currently sits on its Council, and chaired its Education Committee from 2014 to 2020. He has won awards in the UK, USA and EU for his interdisciplinary research in 'soft matter and biological physics,' and also works across science and humanities on medieval science, theology, sociology, and philosophy of science. As well as over 200 specialist articles, he has written books for a general audience, including Faith and Wisdom in Science, The Poetry and Music of Science and Soft Matter - A Very Short Introduction. He also regularly appears on BBC radio
Partners