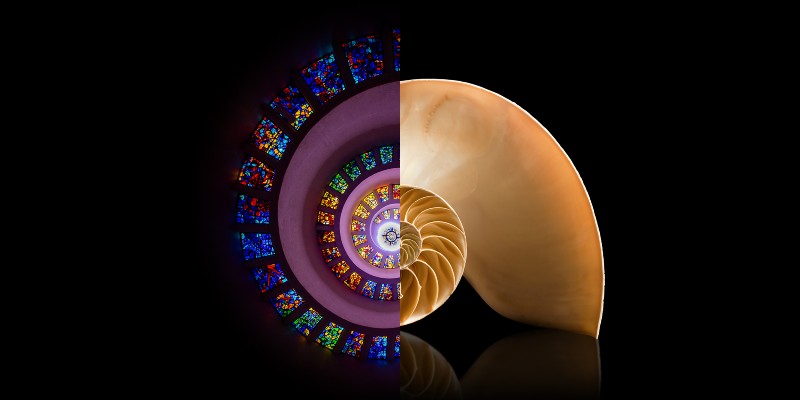 Science, Imagination and the Big Questions
Is science imaginative? Or just about measurement and recording fact?
Our series of themed events, supported by the John Templeton Foundation, explores the long but hidden story of the vital role that imagination plays in science, through pictures, poetry and metaphor.
Join us for mind-stretching ideas in the real science of aliens; enjoy science-inspired poetry; discover what can go wrong when we talk about science in the language of warfare; and explore what it means to be human.
Our expert speakers include Harvard's top astronomer Avi Loeb; violinist and composer Anna Phoebe; poet and priest Malcolm Guite; physicist, interdisciplinary leader and writer Tom McLeish; poet Katrina Porteous; science communicator Franziska Kohlt; and the host of the On Being radio show and podcast, Krista Tippett.
The 'Science, Imagination and the Big Questions' focus is part supported by the Equipping Christian Leadership in an Age of Science (ECLAS) project, which works across all church denominations in the UK to resource church leaders, their congregations, and seminaries, to engage with science and scientists fruitfully and in mutual support. ECLAS is funded by the Templeton Religion Trust.
Image credit: ECLAS project
Work at the University of York is focused around seven research themes which align our academic strengths to best meet the grand scientific, social and environmental challenges of our time. Learn more about the Creativity and Culture and Communication research themes.