Dad You Suck

Tim Dowling/span>
Event details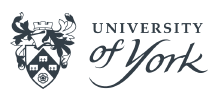 Our Festival finale falls on Father's Day, so what better way to celebrate than in the company of journalist Tim Dowling as he lays bare his experience of fatherhood. The author of Dad You Suck, he talks honestly and with his own brand of humour about the difficult task of being a dad.
Find out why for him leading by example was always an oppressive obligation. And learn about some of those stressful moments when he wishes he could have turned to his sons as a judge might to a jury and say: Please strike the next few minutes from the record.
As this event marks the end of York Festival of Ideas 2017, join us afterwards for a glass of wine or soft drink and toast the end of another successful series of inspirational events.
About the speaker
Tim Dowling was born in Connecticut, moving to Britain in the early '90s. He writes regularly for the Guardian and the Daily Telegraph magazine. As well as Dad You Suck, he is also author of Not the Archer Prison Diary and a biography of King Camp Gillette called Inventor of Disposable Culture. His novel Giles Wareing Haters' Club was published by Picador.
Waterstones
Books will be available to buy from the Waterstones' stall at this event.
Tickets