Peter York's Storage Unit

Peter York/span>
Event details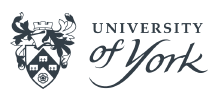 Author and broadcaster Peter York examines a growing social trend in terms of his own experience; having half his life stored in room-sized wooden crates in a West London depository. Should we celebrate the Joy of Things, like Victorians at the Great Exhibition of 1851, or should we feel the burden of 'Stuffocation' (the title of just one of a new genre of self-help books)?
Peter starts by introducing his storage units - the size of a modest suburban bathroom - and explains why he has so many of them. What do they contain and how did they get there? He looks at the historic flows - mainly in, occasionally out - that have bought together this collection of objects large and small, valuable and worthless, interesting and banal, sentimental and meaningless. He then examines the task of deciding what to do with them, and wonders whether he's up to it - or whether it should be crowd-sourced. This leads on to the slightly bigger question of 'What Really Matters In Life?' He realises that he is not alone; storage, whether the Big Yellow Self-Storage kind or the wooden crate variety is a fast-growing sector. Most of us have things we haven't room for but can't bear to get rid of. In a typically caring way he reaches out to fellow-sufferers…
About the speaker
Peter York is one of Britain's pre-eminent social commentators, a prolific broadcaster and writer. He co-authored the best-selling The Official Sloane Ranger Handbook in 1982. He has presented many TV and radio programmes, including BBC2's Peter York's Eighties and The Rise and Fall of the Ad Man. He is a Visiting Professor at the University of the Arts London and former Trustee of the Tate Members' Council.
Peter's last book, Authenticity is a Con, was published in October 2014. He performed his one-man show, How To Become A Nicer Type Of Person, at the Edinburgh Fringe and London's Soho Theatre in 2015. His latest BBC documentary Peter York's Hipster Handbook was shown on BBC4 in October 2016. He writes a weekly column on design for the Sunday Times and is working on a new book about British iconography.
Waterstones
Books will be available to buy from the Waterstones' stall at this event.
Tickets