Lenin the Dictator: An intimate portrait

Victor Sebestyen/span>
Event details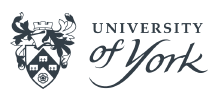 In Russia to this day Lenin inspires adulation. Everywhere, he continues to fascinate as a man who made history, and who created a new kind of state that would later be imitated by nearly half the countries in the world.
Join author Victor Sebestyen as he provides an intimate view of a man who loved nature almost as much as he loved making revolution, and whose closest ties and friendships were with women. Victor explains how the long-suppressed story of Lenin's menage a trois with his wife, Nadezhda Krupskaya, and his mistress and comrade, Inessa Armand, reveals a different character to the coldly one-dimensional figure of legend.
Victor's talk is based on his latest book, Lenin the Dictator: An Intimate Portrait, which, told through the prism of Lenin's key relationships, casts new light on the Russian Revolution, one of the great turning points of modern history.
About the speaker
Victor Sebestyen was born in Budapest. Newspapers he has worked for include The Times (London), The Daily Mail, and the London Evening Standard. Sebestyen has written for many American publications, including The New York Times. He is currently associate editor at Newsweek. His latest book, Lenin the Dictator: An Intimate Portrait, is published by Penguin Random House.
Waterstones
Books will be available to buy from the Waterstones' stall at this event.
Tickets