A Very Expensive Poison

Luke Harding/span>
Event details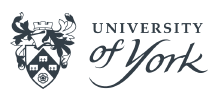 On 1 November 2006, Alexander Litvinenko is brazenly poisoned in central London. Twenty two days later he dies, killed from the inside. The poison? Polonium; a rare, lethal and highly radioactive substance. His crime? He had made some powerful enemies in Russia.
Join Luke Harding, author of A Very Expensive Poison, as he provides the definitive inside story of the life and death of Alexander Litvinenko. His book and talk are based on the best part of a decade's reporting, as well as extensive interviews with those closest to the events (including the murder suspects), and access to trial evidence.
During his talk, Luke will argue that Litvinenko's assassination marked the beginning of the deterioration of Moscow's relations with the West and a decade of geo-political disruptions - from the war in Ukraine, a civilian plane shot down, at least 7,000 dead, two million people displaced and a Russian president's defiant rejection of a law-based international order. With Russia's covert war in Ukraine and annexation of the Crimea, Europe and the USA face a new Cold War, but with fewer certainties.
Come along and hear about this shocking real-life revenge tragedy with corruption and subterfuge at every turn, and walk-on parts from Russian mafia, the KGB, MI6 agents, dedicated British police officers and Russian dissidents. At the heart of this all is an individual and his family torn apart by a ruthless crime.
As part of his talk, Luke will also discuss Donald Trump's relationship with Russia.
About the speaker
Luke Harding is an award-winning foreign correspondent with the Guardian. Between 2007 and 2011 he was the Guardian's Moscow bureau chief; the Kremlin expelled him from the country in the first case of its kind since the Cold War. He is the author of Mafia State and co-author of WikiLeaks: Inside Julian Assange's War on Secrecy, The Liar: The Fall of Jonathan Aitken (nominated for the Orwell Prize) and The Snowden Files. Two of Luke's books have been made into films; The Fifth Estate and Snowden.
Waterstones
Books will be available to buy from the Waterstones' stall at this event.
Tickets