Stalin and the Scientists: A History of Triumph and Tragedy 1905–1953

Simon Ings/span>
Event details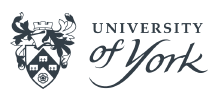 Author Simon Ings discusses the thrilling history of Soviet Science. The Soviet Union's sciences were the largest and best funded in history – and were at once the glory and the laughing stock of the intellectual world.
From countless sources and with an eye to world events, Simon describes what happened when, early in the 20th century, a handful of impoverished and underemployed graduates, professors and entrepreneurs, collectors and charlatans, bound themselves to a weak and failing government to create a world superpower.
Join Simon for a talk based on his latest book, Stalin and the Scientists: A History of Triumph and Tragedy 1905–1953.
About the speaker
Simon Ings began his career writing science fiction stories, novels and films, before widening his brief to explore perception (The Eye), 20th-century radical politics (The Weight of Numbers), the shipping system (Dead Water) and augmented reality (Wolves). He co-founded and edited Arcmagazine, a digital publication about the future, before joining New Scientist as its arts editor. Out of the office, he lives in possibly the coldest flat in London, writing for the Guardian, Times, Telegraph, Independent and Nature.
Waterstones
Books will be available to buy from the Waterstones' stall at this event.
Tickets