Ancient Egyptian Art: Everything is real

Bill Manley/span>
Event details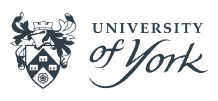 The art and architecture of Egypt from the age of the pharaohs still grip the modern world's imagination. Vivid, graceful forms decorating monuments that emanate ambition and authority spark our wonder about this distant culture. Ever youthful and elegant men and women encounter odd, animal-headed gods and monsters amid scenes of work and leisure, in a paradise of plain, bright colours, where hieroglyphic texts hint at grand ideas. But what does it all mean?
Join Egyptologist Bill Manley, author of Egyptian Art, as he highlights some of the finest achievements of a uniquely successful and enduringly compelling civilisation through more than 3,000 years, in order to discover what art meant to the pharaohs and their followers.
About the speaker
Dr Bill Manley is a university lecturer, museum curator and best-selling author of books including Egyptian Art and Egyptian Hieroglyphs for Complete Beginners (both Thames and Hudson). He has also written numerous specialist articles on ancient writing and thinking.
Bill teaches Egyptology and Coptic at the University of Glasgow, and is Co-Director of Egiptología Complutense, Honorary President of Egyptology Scotland, and an Honorary Research Fellow at the University of Liverpool. He was formerly Senior Curator for Ancient Egypt at National Museums Scotland, and has worked with archaeological projects in Egypt for over two decades.
Tickets