Stonehenge: Old rocks, new theories

Julian Richards/span>
Event details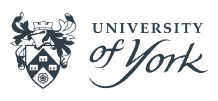 Stonehenge is Britain's most famous ancient monument, an extraordinary and enigmatic structure attracting over 1.4 million visitors a year. Archaeologist, writer and broadcaster Julian Richards will explain its sophisticated architecture and show how it has been explored, studied and interpreted over the centuries. From Medieval magicians to Druids and the beginnings of archaeology, Julian will show how understanding gradually developed.
Only then will the big questions be addressed: who built Stonehenge? How was it built? And, the most difficult, why was it built? All current theories will be examined and Stonehenge placed in its prehistoric landscape, itself the subject of extensive recent investigations. Join Julian and learn more about this global icon.
Suitable for anyone aged 12+.
About the speaker
Julian Richards is an archaeologist, writer and broadcaster perhaps best known for presenting the BBC series Meet the Ancestors. Julian has had a varied career, working for English Heritage and the BBC as well as in commercial archaeology. He is a specialist on the subject of Stonehenge, about which he has written extensively. He is the author of the current guidebook and his latest work, Stonehenge: The story so far, was published in 2017.
Tickets