Imagining Ancient Egypt

Joann Fletcher and Iain Nicholls/span>
Event details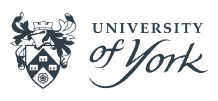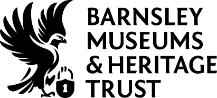 Ongoing developments in technology are allowing the past to be studied in numerous new ways - and this is certainly the case with ancient Egypt.
Egyptologist and broadcaster Joann Fletcher explains how current imaging techniques which recreate artefacts in a virtual sense, with obvious benefits for conservation, can also be used to place them back into their original ancient setting. Join Joann and Iain Nicholls, a painter and virtual reality artist, to learn how imaging and imagining can combine to create a new and powerful educational resource.
This event is suitable for anyone aged 11+.
About the speakers
Professor Joann Fletcher of the University of York's Department of Archaeology and Barnsley Museumsis a world authority on ancient Egypt from its pharaohs to mummification. She is about to publish her tenth book and has made numerous television appearances, in 2012 winning a BAFTA for the Channel 4 film Mummifying Alan: Egypt's Last Secret. Most recently she wrote and presented the series Immortal Egypt with Joann Fletcher on BBC2.
Iain Nicholls studied Painting at the Royal College of Art, and is an elected member of the Royal Watercolour Society. He spent ten years designing video games in England and California and as a full time artist has had several solo painting exhibitions. In recent years Iain also has received Arts Council and local authority funding to create Virtual Reality experiences shown in venues throughout England, including the Barbican Arts Centre, and was longlisted for the Lumen Digital Arts Prize in 2016.
Tickets