Can we Save the Past? The case of Herculaneum

Andrew Wallace-Hadrill/span>
Event details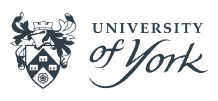 The cities of Vesuvius, Pompeii and Herculaneum are among the best-known and best-loved archaeological sites in the world. Yet the remains are as fragile as they are exciting.
Andrew Wallace-Hadrill, former Director of the Herculaneum Conservation Project, looks back on the challenges and revelations of a project which, for 15 years, has battled to preserve the remains of Herculaneum.
About the speaker
Professor Andrew Wallace-Hadrill is former Director of the British School at Rome (1995-2009). He has written about many aspects of Roman history and archaeology, including Pompeii and Herculaneum, and was Director​ from its inception in 2001 of the Herculaneum Conservation Project. He is now based at the Classics Faculty, University of Cambridge, where he is Principal Investigator of a European-funded project on the Impact of the Ancient City.
Tickets