The Epic of Gilgamesh

Andrew George/span>
Event details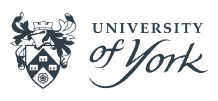 The Epic of Gilgamesh is a 4,000-year-old Mesopotamian poem about a hero who embarks on an arduous quest to find the secret of immortality. Preserved on hundreds of clay tablets in cuneiform script, it is generally considered to be the earliest great work of literature to survive from the ancient world.
Andrew George, author of the prize-winning Penguin translation of Gilgamesh and one of the few people who have read all the original cuneiform tablets, explores four themes related to this masterpiece of Babylonian poetry: the archaeology of the poem's recovery, the reconstruction of its text, the story it tells, and its messages about life and death.
About the speaker
Born in Surrey and a graduate of the University of Birmingham, Andrew George has taught at SOAS, University of London since 1985. As Professor of Babylonian, he specialises in Babylonian literature, religion and intellectual culture.
His best-known books are a critical edition of the Babylonian Gilgamesh Epic for OUP (2003) and a prize-winning translation of The Epic of Gilgamesh for Penguin Classics (2000). Most recently he has published five volumes of new texts from cuneiform tablets now in Norway: Babylonian Literary Texts (2009), Cuneiform Royal Inscriptions (2011), and Babylonian Divinatory Texts (2013), Mesopotamian Incantations (2016), and Assyrian Archival Documents in the Schøyen Collection (2017). Further volumes are in preparation.
Tickets