Re-staging Greek Tragedy Today

Fiona Macintosh and Richard Rowland/span>
Event details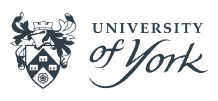 Why and how do contemporary writers revisit the stories told in ancient Greek drama?
Around 407BC Euripides wrote a play called Iphigenia at Aulis, which is about Agamemnon's decision to sacrifice his own daughter so that a military campaign against the Trojans can be launched. In the last three years alone, several playwrights, the renowned novelist Colm Tóibín and the poet Alice Notley have all revisited the story and told it afresh. They have done so in order to examine the nature of sacrifice in the 21st century, and to ask penetrating questions about, among other things, militarism and the politics of austerity.
Fiona Macintosh of the University of Oxford and Richard Rowland of the University of York explore the very different ways in which these contemporary writers have approached the myth. Join them and learn more about the power that ancient Greek drama continues to exert over authors and theatre practitioners today.
This talk contains some strong language and is unsuitable for anyone under 14 years old.
About the speakers
Fiona Macintosh is Professor of Classical Reception at the University of Oxford, and Director of the Archive for Performances of Greek and Roman Drama. She has published widely on classical drama, and is Editor of The Ancient Dancer in the Modern World: Responses to Greek and Roman Dance (Oxford University Press, 2011) and Editor, with Joshua Billings and Felix Budelmann of Choruses, Ancient and Modern (Oxford University Press, 2013).
Dr Richard Rowland is a Senior Lecturer in the Department of English and Related Literature at the University of York. He has edited more than a dozen early modern plays, but is equally interested in the translation and reinvention of the drama of antiquity. He has published on Tony Harrison's adaptations of Greek and medieval texts, and his most recent book is Killing Hercules: Deianira and the Politics of Domestic Violence, from Sophocles to the War on Terror (Routledge, 2017).
Tickets