Building Sustainable, Successful Communities

Irena Bauman, Riccardo Marini, David Rudlin, Rebecca Tunstall, Clare Wright and Sir Malcolm Grant (Chair)/span>
Event details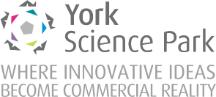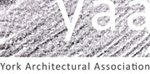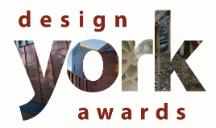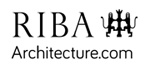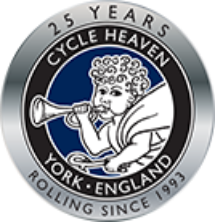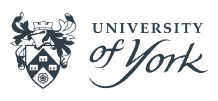 How do we create successful communities? Join speakers including housing policy expert Rebecca Tunstall of the University of York, David Rudlin of Urbanism Environment and Design (URBED), and leading architects Riccardo Marini, Founder of Marini Urbanismo, Irena Bauman, Director of Bauman Lyons, and Clare Wright, Founding Partner at Wright & Wright Architects. The session is chaired by Sir Malcolm Grant, Chancellor of the University of York.
The Focus Day is supported by the University of York through the Higher Education Innovation Fund (HEIF) and by York Science Park.
Exhibition
Look out for a collection of architectural projects for York by MArch students of the Kent School of Architecture, Canterbury. The students each chose sites in the city of York and surrounding area and have made architectural propositions which pivot between science, art and technology.
My York Central
Who needs to be involved to build communities in York? Take part in the My York Central Conversation and share your thoughts.
About the speakers
Irena Bauman is a practicing Architect, and a founding Director of Bauman Lyons Architects and of a newly formed fabrication company MassBespoke. Between 2012 and 2017 she was a Professor of Sustainable Urbanism at Sheffield University School of Architecture. She is the holder of the Royal Commission 1851 Fellowship 2018-2019 developing business models for Built InCommon- neighbourhood-based home factories. Her many public roles include Commissioner for Commission for Architecture and the Build Environment for UK from 2002-2009.
Irena's practice and research are concerned with how architecture and architectural thinking can facilitate local communities to mitigate, adapt and become more resilient to the uncertainties that lie ahead. She has been the lead on five Innovate UK funded projects into climate change adaptation and the development of MassBespoke™ off-site construction method. She is the author of How to be a Happy Architect in which she challenges the architectural establishment to be more in tune with the needs of communities. She is also a co-editor of Architecture and Resilience due to be published in 2019.
Professor Sir Malcolm Grant is currently Chairman of NHS England, which has responsibility for holding and investing the NHS budget to secure continual improvement in the quality of the health and healthcare for the population of England. He is also Chancellor of the University of York. He served for 10 years as President and Provost of UCL, from 2003 to 2013, and was previously Pro Vice Chancellor of Cambridge and Professor and Head of Department of Land Economy. He is an Honorary Fellow of Clare College Cambridge. Past roles have included service as Chairman of the Russell Group, of the Local Government Commission for England, and of the Agriculture and Environment Biotechnology Commission. He has been a member of the Higher Education Funding Council for England (HEFCE), of the Economic and Social Research Council (ESRC) and of the University Grants Committee of Hong Kong.
He has a strong interest in higher education globally, and is currently senior adviser to the President of Arizona State University; and President of the Council for the Assistance of At-Risk Academics (CARA); Chairman of the PLuS Alliance advisory board (Australia, USA and UK), and a member of the International Advisory Council of the Moscow Institute of Physics and Technology; and of the International Council on Global Competitiveness of Russian Universities (for the 5-100 project). He is a trustee of Somerset House; a Governor of the Ditchley Foundation; a Bencher of Middle Temple; a British Business Ambassador; and an Honorary Fellow of the Royal College of Physicians, the Royal Town Planning Institute and the Royal Institution of Chartered Surveyors.
Riccardo Marini is the Founder of Marini Urbanismo. An architect and chartered town planner, he has a deep knowledge of developing people-centred solutions. He is considered to be an inspirational speaker and regularly gives keynote lectures on place making and governance. He is challenged by how the bureaucratic systems we have created, in the name of efficiency, destroy the kind of places that bring joy to our hearts. He is certain that the path to health, happiness, wealth and wellbeing is one that puts people, their culture and art central to our planning process.
David Rudlin is a Director of URBED, Honorary Professor at Manchester University and Chair of the Academy of Urbanism. In 2014 he was also the winner of the Wolfson Economics Prize. He spent his early career with Manchester City Council and was a founder member of the Homes for Change Housing Cooperative, responsible for one of the flagship schemes in the area.
David leads URBED masterplanning work and has been responsible for a series of high profile masterplans across the UK. He has written a number of books including Sustainable Urban Neighbourhood (Architectural Press 1999 and Routledge 2009), Urbanism (Routledge 2016) and a forthcoming book Climax City written with Shruti Hemani to be published in 2018 by RIBA Publishing.
Rebecca Tunstall is Professor Emerita of Housing Policy at the University of York and former Director of York's Centre for Housing Policy. She has wide-ranging research interests and expertise across housing studies, social policy, and applied social research, but her main focus has been social housing, neighbourhoods, and inequality.
Clare Wright is a Founding Partner at Wright & Wright Architects which she established in 1994. She has worked on projects such as the Architectural Association Masterplan, a library for Magdalen College, Oxford, the new Library and Archive for the Church Commissioners for England at Lambeth Palace, Housing for the Elderly and the Women's Library.

Since setting up the practice Clare has sat on the Building Regulations Advisory Committee at the DETR (now CLG), working particularly on provisions for the disabled and the elderly as well as sustainability. She was instrumental in developing Lifetime Homes for the Joseph Rowntree Foundation. She has been an assessor for the RIBA, RIAS and Civic Trust Awards and the Arts Council of England. She has also examined student work at Cambridge, Cardiff, The Mackintosh and Westminster Schools of Architecture, and was Vice-President and Chair of the Professional Services Board of the RIBA 2005 to 2007. Clare continues to lead on projects in the office as well as sitting on the Oxford Design Review Panel and the English Heritage Urban Panel. She was awarded an MBE for Services to Architecture in 2005.
Tickets