Cities of Today and Tomorrow - CANCELLED
Event details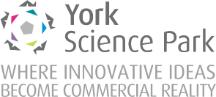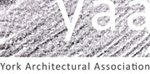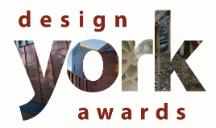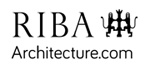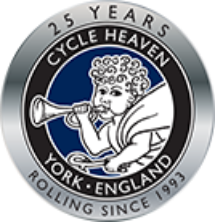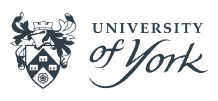 Due to unforeseen circumstances this event is cancelled. Apologies for any disappointment. However, we are delighted to say that Alison Brooks, Principal and Creative Director of Alison Brooks Architects, will be delivering the keynote speech at the Technology and Transport session.
Which cities work and which don't? Why? How can we ensure good growth through design? Join us as we explore the possibilities for 're-imagining the city'.
Our Focus Day begins with a keynote address by leading architect Alison Brooks of Alison Brooks Architects.
The Focus Day is supported by the University of York through the Higher Education Innovation Fund (HEIF) and by York Science Park.
Exhibition
Look out for a collection of Architectural projects for York by MArch students of the Kent School of Architecture, Canterbury. The students each chose sites in the city of York and surrounding area and have made architectural propositions which pivot between science, art and technology. No booking required.
About the speaker
Alison Brooks, Principal and Creative Director of Alison Brooks Architects, is one of the leading architects of her generation. She has developed an international reputation for a multi-award winning body of work since founding the practice in 1996. Born in Ontario, Canada in 1962, she moved to London in 1988 after graduating with a BES and BArch from the University of Waterloo.
Alison Brooks' architectural approach emerges from broad cultural research, with each project expressing a specific response to place, community and landscape. This has produced a portfolio of projects of distinct identity encompassing urban design, housing, education and buildings for the arts. Her work has attracted international acclaim for its conceptual rigour, sculptural quality and ingenious detailing, exemplified by the spectacular new Cohen Quadrangle for Exeter College, Oxford.
Alison has become a public voice for the profession advocating the role of housing as civic building, the resurgence of building craft and the use of timber in architecture. In 2017 Alison was appointed as a Royal Designer for Industry by the RSA and selected as Mayors Design Advocate for London. She was honoured with the 2017 AJ 100 Contribution to the Profession Award giving the keynote speech to the UK's 100 largest practices. Named in 2012 by Debrett's as one of 'Britain's 500 Most Influential', Alison Brooks is the only British architect to have won all three of the UK's most prestigious awards for architecture: the RIBA Stirling Prize, Manser Medal and Stephen Lawrence Prize.
To mark 21 years since the founding of Alison Brooks Architects she published Ideals then Ideas; an overview of the practice's work within conceptual, formal and material themes that have emerged over the past two decades.
Tickets