Technology and Transport

Alison Brooks, Harbinder Birdi, Efrat Blumenfeld-Lieberthal, Stephen Joseph and Paul Osborne/span>
Event details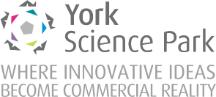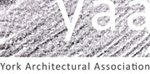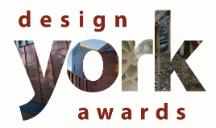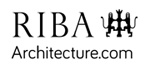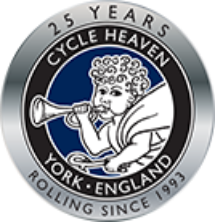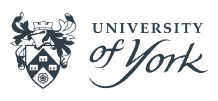 Find out how architecture, technology and transport underpin urban living and how they impact on the environment, our lives, health and happiness.
Following a keynote speech by Alison Brooks, Principal and Creative Director of Alison Brooks Architects, our speakers, including Stephen Joseph, Executive Director of Campaign for Better Transport, Harbinder Birdi, Head of Infrastructure and Transport at Hawkins\Brown, Efrat Blumenfeld-Lieberthal of Tel Aviv University and transport planner Paul Osborne, help us re-imagine city living.
The Focus Day is supported by the University of York through the Higher Education Innovation Fund (HEIF) and by York Science Park.
Exhibition
Look out for a collection of architectural projects for York by MArch students of the Kent School of Architecture, Canterbury. The students each chose sites in the city of York and surrounding area and have made architectural propositions which pivot between science, art and technology.
My York Central
What does 'city living' mean in a city like York? Take part in the My York Central Conversation and share your thoughts.
About the speakers
Harbinder Birdi is an Architect and Senior Partner at Hawkins\Brown which leads the transport and infrastructure sector and is currently delivering the architectural designs for two of London's largest infrastructure projects, Crossrail and Thames Tideway. He is the principal architect for the design for Tottenham Court Road, Bond Street and Liverpool street station, three of the central section Crossrail stations and is also the principal architect leading the designs for the public realm of the central section of Thames Tideway in London.
Harbinder recently completed the UK's first push launched bridge across an operational railway at East Croydon. He collaborates extensively with artists on in-situ installations within architecture, most notably with artist Daniel Buren, Douglas Gordon and Richard Wright for Tottenham Court Road Station. Harbinder is a member of RIBA education committee and is also a visiting critic and lecturer at universities including the UCL, Imperial College and Manchester School of Architecture. He is a previous winner of '40 under 40', a prestigious design award recognising the best young architects under 40. Harbinder is also a trustee and architectural advisor to Pitzhanger Manor House & Gallery, a Grade 1 listed building designed by Sir John Soane situated in Ealing, London.
Efrat Blumenfeld-Lieberthal is a Senior Lecturer at the David Azrieli School of Architecture at Tel Aviv University (TAU) and a member of the founding team of the City Center TAU Research Center for Cities and Urbanism. She received her BArch, MA, and PhD at the Faculty of Architecture and Town Planning, at the Technion IIT. She worked as a post-doctorate researcher at CASA, UCL and as a Porter Fellow at the ESLab, TAU. Her research interests are applying theories of complexity to urban environments; smart cities, urban morphology; size distribution of entities in complex systems; and complex networks in urban and human systems.
Alison Brooks, Principal and Creative Director of Alison Brooks Architects, is one of the leading architects of her generation. She has developed an international reputation for a multi-award winning body of work since founding the practice in 1996. Born in Ontario, Canada in 1962, she moved to London in 1988 after graduating with a BES and BArch from the University of Waterloo. Alison Brooks' architectural approach emerges from broad cultural research, with each project expressing a specific response to place, community and landscape. This has produced a portfolio of projects of distinct identity encompassing urban design, housing, education and buildings for the arts. Her work has attracted international acclaim for its conceptual rigour, sculptural quality and ingenious detailing, exemplified by the spectacular new Cohen Quadrangle for Exeter College, Oxford.
Alison has become a public voice for the profession advocating the role of housing as civic building, the resurgence of building craft and the use of timber in architecture. In 2017 Alison was appointed as a Royal Designer for Industry by the RSA and selected as Mayors Design Advocate for London. She was honoured with the 2017 AJ 100 Contribution to the Profession Award giving the keynote speech to the UK's 100 largest practices. Named in 2012 by Debrett's as one of 'Britain's 500 Most Influential', Alison Brooks is the only British architect to have won all three of the UK's most prestigious awards for architecture: the RIBA Stirling Prize, Manser Medal and Stephen Lawrence Prize. To mark 21 years since the founding of Alison Brooks Architects she published Ideals then Ideas; an overview of the practice's work within conceptual, formal and material themes that have emerged over the past two decades.
Stephen Joseph became the Executive Director of Campaign for Better Transport in 1988. His transport policy expertise is widely regarded, and he is regularly called to serve as a governmental advisor. He has led numerous successful policy campaigns, is frequently quoted by the national press, and is a regular author of research and opinion pieces.
He was awarded the OBE in 1996 for services to transport and the environment. In 2008 he was honoured with a PTRC Lifetime Achievement Award 'for furthering the role of transport planning in society'. He will be stepping down as CEO this autumn after 30 years in this role.
Paul Osborne is a transport planner specialising in walking and cycling. He lives in York and worked for Sustrans for 20 years, pioneering the UK's first national Safe Routes to Schools programme and directing projects across the UK. He now works for transport consultants SYSTRA. Paul has international experience of evaluation and formulation of planning and sustainable transport, presenting at conferences in the USA, Canada and Europe. He has been interviewed on national TV and radio about sustainable transport and was awarded a Conservation Hero Award for his work on school travel by The US National Parks Service.
Tickets