Re-imagining York

Bob Allies, Francis Glare, Helen Graham, Timothy Ireland, Andy Shrimpton and Jon Timmis/span>
Event details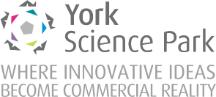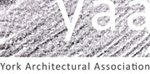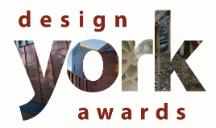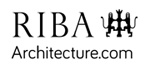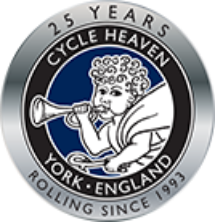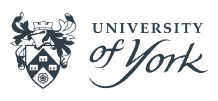 In the year that York was named 'the best place to live in Britain' in The Sunday Times, we re-imagine our city of York.
With its unique mix of heritage and hi-tech, what is the plan to re-imagine this historic city? Find out from speakers including Bob Allies of Allies and Morrison, developers of the masterplan for York Central; Francis Glare, Principal, BDP; Andy Shrimpton, Founder of Cycle Heaven; Helen Graham, University of Leeds; and Timothy Ireland from the Kent School of Architecture. The session is introduced by Jon Timmis, the University of York's Pro-Vice-Chancellor for Partnerships & Knowledge Exchange.
The Focus Day is supported by the University of York through the Higher Education Innovation Fund (HEIF) and by York Science Park.
Exhibition
Look out for a collection of architectural projects for York by MArch students of the Kent School of Architecture, Canterbury. The students each chose sites in the city of York and surrounding area and have made architectural propositions which pivot between science, art and technology.
My York Central
What aspect of York needs the most re-imagination? Take part in the My York Central Conversation and share your thoughts.
About the speakers
Bob Allies, together with Graham Morrison, founded Allies and Morrison, an architecture and urban planning practice based in London in 1984. Allies and Morrison are renowned as the master planners for the London Olympic Games and Legacy, King's Cross Central and Sheffield Heart of the City.
Bob trained at the University of Edinburgh and was awarded the Rome Scholarship in Architecture. He was a Lecturer at the University of Cambridge and has held visiting professorships at the Universities of Edinburgh, Bath, Maryland and Reading. He has served on the Council of the Architectural Association and the Faculty of the British School in Rome, chaired the annual Brick Awards and was a member of the Advisory Board for the CABE/DETR document 'By Design'. He is currently a member of the London Mayor's Design Advisory Group and is chair of the South-east Design Review Panel.

Dr Tim Ireland is Director of Digital Architecture and Senior Lecturer at the Kent School of Architecture, University of Kent. Tim is a UK registered architect who, having worked in small-scale private and large-scale international practices in the UK and overseas turned to focus on his interests in natural systems and computation. Awarded an EPSRC research grant in 2008 he completed his PhD (2013) in Architecture and Computational Design at the Bartlett School of Graduate Studies, University College London.
Tim's research is a synthesis of algorithmic and biological design thinking. Taking an interdisciplinary approach his research is a combination of firstly, synthesising several different strands of theoretical work on conceptualising, representing and analysing space and spatiality, and secondly, developing computer codes that simulate bio-inspired spatial self-organisation. The purpose of these two endeavours is to probe and improve the concept of space for architectural practice, and make a case for the use of such computational tools as creative stimuli for early-stage design processes. Understanding space to arise from the interplay of dynamic habitual agencies, he proposes architects may benefit from embracing a decentralised approach to configuration in order to mediate and articulate inhabitation.
Francis Glare is a Principal of BDP based in Manchester, responsible for leading its Urbanism business across the UK and worldwide. A Chartered Town Planner, Francis has almost 30 years' experience of urban planning, regeneration and masterplanning. Since 2012 Francis has also been Chairman of BDP's New Delhi studio which works across India and South Asia. His recent projects in the UK include the York Castle Gateway masterplan, the Aberdeen city centre masterplan and delivery strategy and HS2-related masterplans for Toton (East Midlands), Stafford and Sheffield. Further afield recent projects include new city district masterplans in Kuala Lumpur (Malaysia), Kuwait City, Naya Raipur (India) and development frameworks for four cities across Myanmar including Yangon and Mandalay. He is currently working on the Greater Manchester Spatial Plan, a regional planning framework for the Pune Metropolitan Region (India) and a town centre masterplan for Chelmsley Wood (Solihull).
Francis believes that the key contribution that urban planners can make is in ensuring that masterplans reflect social and economic considerations as much as physical and environmental factors, and that a successful masterplan is a framework for development, not a blueprint. While his focus is on delivering design opportunities to the rest of the practice, he finds time to join peer review panels, speak at conferences and mentor upcoming professionals.
Helen Graham is Associate Professor in In/Tangible Heritage at the University of Leeds. In collaboration with architect Phil Bixby, Helen is involved in developing large scale public engagement processes (My Future York / My Castle Gateway / My York Central) in areas of regeneration and development in York. These projects have combined narrative, story-telling and imaginative methods to enable personal articulation (hence the 'my' in the project titles) with seeking to develop a really good public sphere via inquiry-led forms of debate and discussion and an approach to change that can link institutional/government-led infrastructures and investment with tactical experiments and community-led action.
Andy Shrimpton is the Managing Director of Cycle Heaven Ltd - a cycle retail company that he founded in York in 1993. Now operating from three sites, Cycle Heaven's destination shop and cafe on Hospital Fields Road is one of the largest cycle stores in the North. Andy dates his involvement in cycling to a trip to Copenhagen in the 1980s which awakened him to the possibilities of urban place making and, to the potential of the bicycle in particular, to help transform city life for the better. He has a BA in American Studies (Kent 1988), an MA in Cultural History (York 1990) and an MBA from the University of Leeds Business School (2005).
Professor Jon Timmis is the Pro-Vice-Chancellor for Partnerships & Knowledge Exchange at the University of York. He provides the strategic leadership for developing new collaborations with key partners for the University, including business, government and alumni and the strategic leadership for the development of the University's broad knowledge exchange activities.

After a career in catering, Jon studied Computer Science as a mature student at the Department of Computer Science, Aberystwyth University and then studied for a PhD in the same department in the area of artificial intelligence. He moved to the University of Kent in 2000 as a Lecturer, then Senior Lecturer at the School of Computing at the University of Kent. He moved to York in 2005 to take up a position of Reader in a joint appointment between the Departments of Computer Science and Electronic Engineering. In 2008, he was promoted to Professor and in August 2013, he moved full-time to the Department of Electronic Engineering. From 2015 to 2017, he served as the Head of Department for Electronic Engineering, before taking up the PVC role. He was a holder of a Royal Society-Wolfson Research Merit Award (2011 to 2016) and a Royal Academy of Engineering Enterprise Fellowship (2014 to 2015) which helped him spend time to start up his own company, SimOmics, for which he is currently CEO.
Tickets