Imagining the Impossible: Life without cars

Josie Dew/span>
Event details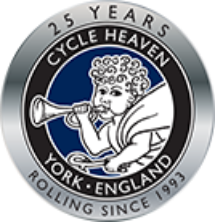 Adventure cyclist and author Josie Dew has cycled over 505,000 miles across six continents and 49 countries. Join Josie at Cycle Heaven as she discusses life without cars. Best known for writing about life in the saddle on world cycling adventures, hear how that translates into everyday family life with three children.
About the speaker
Cyclist Josie Dew is Vice President of Cycling UK, a writer and cook. As a young girl, she developed an overpowering urge to travel. She also fell out of a fast-moving vehicle and, rather inconveniently developed a lifelong aversion to cars. Along came her first bicycle, and she has never looked back.
Josie is the author of a number of books chronicling her travels including The Wind in My Wheels: Travel Tales from the Saddle, Travels in a Strange State: Cycling across the USA and A Ride in the Neon Sun: A Gaijin in Japan.