Revolutions in History Writing

Helen Rogers, Stephen Sawyer and Clarisse Berthezène (Chair)/span>
Event details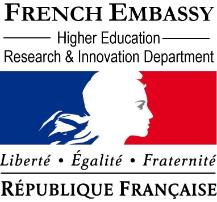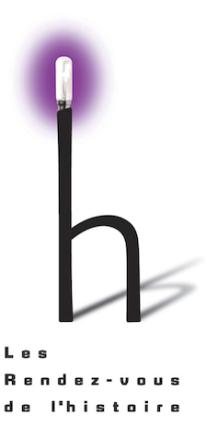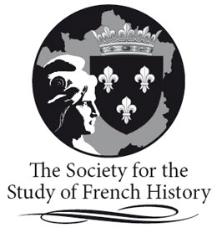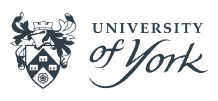 Discover how national narratives are written in France and Britain with historians Helen Rogers of Liverpool John Moores University and Stephen Sawyer, American University of Paris. Topics discussed include the School of Les Annales – changes and revolutions.
The session is chaired by Clarisse Berthezène,the Science, Innovation and Higher Education Attachée for the French Embassy in London.
#DateHistory
French Film Screenings
Look out for a special screening of L'Homme de Rio on Monday 11 June and Merci Patron! on Thursday 14 June.
About the speakers
Dr Clarisse Berthezène is the Science, Innovation and Higher Education Attachée for the French Embassy in London. She is a former student of the Ecole Normale Supérieure de Fontenay St Cloud and holds a Masters degree in International History from the London School of Economics and Political Science (LSE). She completed a PhD at the University of Paris 3-Sorbonne Nouvelle in 2003 and joined Paris Diderot University as a Lecturer in 2004. She specialises in the political history of Conservatism and the British Conservative Party.
Clarisse's most recent publications include Training minds for the war of ideas. Ashridge College, the Conservative Party and the cultural politics of Britain, 1929-54 (MUP, 2015); Conservatismes en mouvement, une approche transnationale au XXe siècle (with J.-C. Vinel, Editions de l'EHESS, 2016); Postwar Conservatism: A Transnational Investigation. Britain, France and the United States, 1930-1990 (with J.-C. Vinel, Palgrave, 2017), Rethinking right-wing women (with J. V. Gottlieb, Manchester University Press, 2017).
Dr Helen Rogers is a socio-cultural historian working in the English Department at Liverpool John Moores University. Her main research interests are in 19th-century culture and society, crime and punishment, autobiography and working-class writing, the digital humanities and creative non-fiction. She is writing a book called Conviction: Sin and Salvation in a Victorian Gaol and blog about her research and creative approach to historical writing at convictionblog.com. She tweets as @HelenRogers19c
Helen is leading a research project to set up an online archive of working-class autobiography. The project's website writinglives.org @Writing__Lives includes c. 150 Author Blogs by her students on some of these memoirs.
Professor Stephen Sawyer is former Chair of the History Department and co-founder of the History, Law, and Society program at the American University of Paris (AUP). He came to AUP from the University of Chicago center in Paris and the Ecole Normale Supérieure where he was Lecturer in the final years of his dissertation. After receiving fellowships from the EHESS, Fulbright, and Sciences Po, from 2005 to 2009, he served as part-time assistant to Pierre Rosanvallon at the Collège de France. A specialist in urban and political history, he earned his PhD at the University of Chicago (2008).
In 2009, he was awarded a grant to complete a two-year research project for the city of Paris on mapping cultural scenes in metropolitan Paris. In January 2012, Stephen became the Associate Editor for the English version of the Annales and member of the journal's editorial board. In 2014 to 2015, he was named Neubauer Collegium Fellow at the University of Chicago. Since 2014 he has been named Directeur de publications of the Tocqueville Review and Director of the Center for Critical Democracy Studies at the AUP. His book Demos Assembled: Democracy and the International Origins of the Modern State, 1840-1880 appeared in 2018 with University of Chicago Press.
Tickets