The Hero's Journey: From swords to spaceships
Event details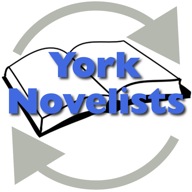 Why do we all love a good story? Are the best stories universal and timeless? Do they have common elements? York Novelists want to take you on 'The Hero's Journey' to discover what lies behind many of the tales we grew up with and which we've been telling each other for thousands of years.
Can a ripping yarn be boiled down to its essence? Have Odysseus and King Arthur really morphed into Bilbo Baggins and Luke Skywalker? And what if the hero is a woman? Is there another story to be told? Join us for a lively voyage of discovery!
Suitable for age 13 upwards
York Novelists
York Novelists is a writing critique group, whose members support each other through constructive criticism with the goal of publication. The Hero's Journey is a result of writing workshops among the group.
Tickets