No Ideas But In Things: A writing workshop

JT Welsch/span>
Event details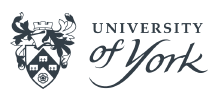 'No ideas but in things,' declared the American poet William Carlos Williams. In this writing workshop, you'll experiment with ways of interpreting that famous mantra, exploring new ways of bringing objects into words.
Led by JT Welsch, a poet and lecturer at the University of York, you'll scribble through some 'thing theory' and the 'thingy-ness' of words themselves. Just bring something to write with, a favourite object, and an openness to new things!
About the speaker
Dr JT Welsch is a poet and lecturer in English and Creative Industries at the University of York. His poetry has appeared in various magazines, anthologies, and six chapbook collections, including The Ruin and Hell Creek Anthology most recently. His current research is on the ethics of creative labour.
Tickets