The Story of Stories

Rafe McGregor/span>
Event details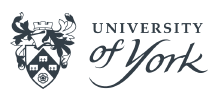 Stories – or, more accurately, narratives – are everywhere in the 21st century. The digital revolution has made it easier to write, disseminate and read stories, while narrative informs every aspect of our existence, from the entertainment industry to social institutions such as law and medicine to our public and private identities.
But stories are not simply lists of events: a narrative takes a series of real or imagined events and represents them in a particular way, a way that engages our senses, imagination, emotion, and intellect. Join author Rafe McGregor as he explains how this fashioning has been formalised in the detective story, where the overlap of the story of the investigation with the story of the crime discloses the elements essential to all stories.
All narratives are also possessed of an ethical dimension, revealed in the phrase 'the moral of the story'. Rafe will discuss how there is, once again, an integral relation between the detective story and conceptions of justice, responsibility, and community. Detective stories not only captivate us with their formal purity, but comfort us with their world-view, which may account for why our appetite for detectives old and new, from Poirot and Sherlock to Bones and The Blacklist, is insatiable.
About the speaker
Dr Rafe McGregor is the author of The Value of Literature, The Architect of Murder, six collections of short fiction, and 150 magazine articles, journal papers and review essays. He lectures at the Centre for Lifelong Learning at the University of York and can be found online at @rafemcgregor.