The Disappearance of Émile Zola

Michael Rosen/span>
Event details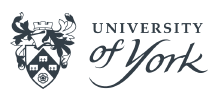 It is the evening of 18 July 1898 and the world-renowned novelist Émile Zola is on the run. His crime? Taking on the highest powers in the land with his open letter 'J'accuse' and losing. Forced to leave Paris, with nothing but the clothes he is standing in and a nightshirt wrapped in newspaper, Zola flees to England with no idea when he will return.
This is the little-known story of his time in exile. Author Michael Rosen's latest book The Disappearance of Émile Zola traces the great writer's footsteps from the Gare du Nord to London. Join Michael as he examines the significance of this year, offering an intriguing insight into the mind, the loves, the politics and the work of Émile Zola.
About the speaker
Michael Rosen is a poet, broadcaster, former Children's Laureate and a recipient of one of France's top honours: Chevalier de l'Ordre des Arts et des Lettres. His book We're Going on a Bear Hunt has sold over 8,000,000 copies. He has presented Radio 4's Word of Mouth since 1996 and his programme, Zola in Norwood, was broadcast on BBC Radio 3 in 2015. He is Professor of Children's Literature at Goldsmiths, University of London.
Waterstones
Books will be available to buy from the Waterstones' stall at this event.
Tickets