Why the English Sailed to the New World

James Evans/span>
Event details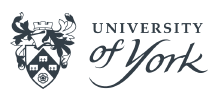 Hundreds of thousands of English people emigrated to America in the 17th century: vastly more than from anywhere else. It was a movement which shaped North America. The fact that America speaks English, it has been suggested, is the most important fact in the modern world.
Today migration still shapes us. But now most who arrive in England or in America are viewed as 'immigrants'. Migration is ever-newsworthy: painful for those who move, and for many who don't. We should remember now a time when many more were leaving England than arriving: when they were 'emigrants'.
Why did they go? Join historian James Evans as he explores the reasons. Many have heard of the religious migrants on the Mayflower. But people's motives were various.
People went because they could catch fish, because they hoped to find gold, to avoid civil wars (or because they had supported the losing side). They went to obtain furs, which in Europe fetched inordinate prices, because they believed in true freedom (the freedom to think as one chose, not just differently from mainstream opinion).
Most went because they were desperate: because things in England were terrible, and because any hope was better than none.
About the speaker
James Evans is an academic historian, with a PhD from Oxford University, and is also a television producer, who loves writing and making important stories widely accessible. His first book was Merchant Adventurers, a story he came across during a television project. His second book, Emigrants, is published by Weidenfeld & Nicholson in June 2017. James has not emigrated, but lives in London with his wife and three small children.
Waterstones
Books will be available to buy from the Waterstones' stall at this event.
Tickets