Real and Unreal: Recreating a lost past

Dee Dyas, Patrick Gibbs, Louise Hampson, Geoff Arnott/span>
Event details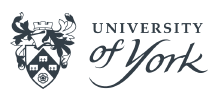 Learn about the University of York's cutting-edge work with cathedrals and other clients to recreate the lost past by digital modelling and augmented reality.
Many of the objects and buildings from the past have been lost to us or irrevocably changed. However, the work of the University's Centre for the Study of Christianity and Culture (CSCC) allows people to experience that lost world through research-led recreation.
Join the CSCC team as they explain and demonstrate how recreation helps them to explore hypotheses about what objects and places may have looked like or how they may have functioned. This allows them to test long-held ideas about how buildings looked, worked or were built and provides vivid, sometimes startling, glimpses into a long-vanished past of colour, drama and often astonishing beauty.
About the speakers
Dee Dyas is Reader in the History of Christianity and Director of the Centre for the Study of Christianity and Culture (CSCC) and the Centre for Pilgrimage Studies at the University of York. Dee is currently leading a large three-year Arts and Humanities Research Council (AHRC)-funded interdisciplinary research project on 'Pilgrimage and England's Cathedrals, past and present'. She also oversees Christianity and Culture's wide-ranging programme of research-based heritage interpretation partnerships with cathedrals, churches and other institutions.
Louise Hampson is the Research and Impact Officer for CSCC and the Impact Officer for the Centre's AHRC-funded research project on Pilgrimage. She undertakes much of the original archival research for the heritage interpretation partnerships and works with clients on maximising the public benefits of projects.
Patrick Gibbs is Head of Technical Design at CSCC. He provides design and technical expertise for the Centre's interpretation work, and has provided both digital and graphical outputs for all client projects. He also has an interest in 3D visualisation, and is currently studying potential methods of quantifying human interactions with digital heritage interpretation.
Geoff Arnott is CSCC's 3D modelling specialist, working on the creation of buildings and environments for the interpretation projects as well as the digital outputs of the AHRC-funded research project. He has nearly 10 years' experience within the graphics/CGI industry, seven of those focusing primarily on heritage and the interpretation of historic and archaeological sites.
Centre for the Study of Christianity and Culture
For more information on the Centre for the Study of Christianity and Culture at the University of York visit christianityandculture.org.uk
Tickets