Istanbul: The story of a city from Roman times to the Ottoman conquest

Roberta Marin/span>
Event details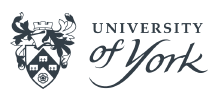 Built on the ruins of Constantinople, the legendary city of Istanbul became the powerful capital of the Ottoman Empire. Located in a strategic position between the Mediterranean and the Black Sea, the city controlled the trade with Europe, Central Asia and the Far East. Large amounts of money flooded in, and Istanbul was embellished with religious complexes and palaces that still amaze anyone visiting today.
Join Roberta Marin, an expert in Islamic art and architecture, as she examines the origins of Istanbul and the different phases of its long history. She will discuss the important role played by the Roman Emperor Constantine the Great (272 AD–337 AD), who renamed the ancient Byzantium as Constantinople. She'll take a look at his renovated Hippodrome and its famous forum, before continuing with the Byzantine Emperor Justinian (482-565) and his most acclaimed artistic achievement, Haghia Sophia (Holy Wisdom, from 532).
Marin will conclude with Mehmet II Fatih (the Conqueror), a key figure in the history of the Ottoman Empire and the expansion of Istanbul. She'll investigate the life at the court, the new religious and secular buildings erected by the Ottoman Sultans and their Viziers, and the importance of the military corps of the Janissaries.
About the speaker
Roberta Marin collaborates with the Khalili Collection of Islamic Art, London and lecturers with the University of York's Centre for Lifelong Learning. She completed her BA in Fine Arts in Italy and holds an MA in Islamic Art and Archaeology from the School of Oriental and African Studies (SOAS), University of London. She has travelled extensively in the Mediterranean and her field of interest includes Islamic art and architecture in Egypt and Modern and Contemporary Art from the Middle East and Iran.
Tickets