Perspectives on Franco-British Relations

Christina de Bellaigue, Fabrice Bensimon, Claire Judde de Larivière, Renaud Morieux /span>
Event details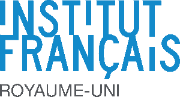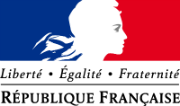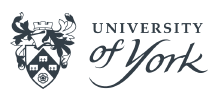 Renaud Morieux of the University of Cambridge and Christina de Bellaigue of the University of Oxford, together with other members of our expert panel, explore France and Britain's relationship from different standpoints. Renaud will examine migrations from the 17th to 19th centuries, while Christina will discuss women and social mobility.
Speakers:
Christina de Bellaigue, University of Oxford
Fabrice Bensimon, Université Paris-Sorbonne – UCL
Claire Judde de Larivière, Université de Toulouse – Birkbeck College, University of London (Chair)
Renaud Morieux, University of Cambridge
#DateHistory
About the speakers
Professor Christina de Bellaigue is Jackson Fellow and Tutor in History at Exeter College Oxford. Her research focuses on the history of education, the history of women, and on the history of social mobility in 19th-century Britain and France. Her first book Educating Women: Schooling and identity in England and France 1800-1867 (Oxford, 2007) explored the history of girls' education as a way of thinking about the lives of women, and ideas of femininity and nationality in the 19th century. More recently she has published a collection on Home Education in Historical Perspective (London, 2016). She is currently writing a book that examines the experiences of two families over four generations. Uncovering the experiences of these families - one English and one French - will offer new insights into the history of social mobility on either side of the Channel.
Christina studied history as an undergraduate in Cambridge, then at the Sorbonne in Paris, before going back to Cambridge to do her doctoral research. She joined the University of Oxford as a Junior Research Fellow of Merton College and has been Jackson Fellow, Tutor and University Lecturer in Modern History at Exeter since 2006.
Fabrice Bensimon is a French Professor in British history and civilisation at the Université Paris-Sorbonne. For 2016-2018, he is a Marie Sklodowska-Curie Research Fellow at University College London (UCL). He is a specialist in the political and social history of the British Isles in the 19th century. His research also focuses on migration between France and Britain and more widely between Britain and the European continent in the 19th century, especially during the period of industrialisation (1815-1870).
Claire Judde de Larivière is Senior Lecturer in medieval and Renaissance history at the University of Toulouse and honorary research fellow at Birkbeck College, University of London. She studies the history of late medieval and early modern Venice, focusing on the Venetian society and the ordinary people : social hierarchy, sociability, political actions, and relationship with Justice. Her latest book, La révolte des boules de neige. Murano face à Venise, 1511 (Paris, Fayard, 2014), will be published in English next year by Routledge (The Snowball Revolt. Murano against Venice 1511).
Dr Renaud Morieux is a Senior Lecturer in British History and a Fellow of Jesus College, University of Cambridge. He is also Associate Research Fellow in the Joint Centre for History and Economics at the University of Cambridge and Associate Research Fellow at the Ecole des Hautes Etudes en Sciences Sociales (EHESS) in Paris. He joined Cambridge's Faculty of History in 2011 and was previously a Maître de Conférences (Associate Professor) in Modern History at the University of Lille (2006-2011). He studied History at Ecole Normale Supérieure, University Paris 1 - Panthéon Sorbonne, and University of Lille. He was a Chevening Scholar at University College, London in 2000-1.

Renaud's research focuses on the history of Franco-British relations in the 18th century, transnational exchanges and national belongings. He is currently working on British and French concepts and experiences of war captivity in the 18th century and how captivity can create opportunities for exchanges between the French and the British, in Europe, the West Indies and India. In 2014, he won a Philip Leverhulme Prize for History.
Please note: The venue for this event is different to that previously advertised in the Festival brochure.
Tickets