Vampyres: Genesis and resurrection

Christopher Frayling/span>
Event details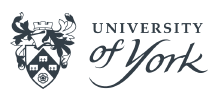 Christopher Frayling has spent 45 years exploring the history of one of the most enduring figures in the history of mass culture – the vampire. Join Christopher as he discusses vampires in literature, from the folklore of Eastern Europe to the Romantics and beyond. Find out about the historical and imaginative implications of vampire mythology in the arts, from the medieval Count Vlad to President Ceaucescu.
Christopher's talk is based on his latest book, Vampyres: Genesis and Resurrection from Count Dracula to Vampirella, published by Thames & Hudson.
About the speaker
Sir Christopher Frayling is a Fellow of Churchill College, Cambridge, and was Rector of the Royal College of Art, London, from 1996 to 2009, where he remains Professor Emeritus of Cultural History. His many public appointments have included Chairman of Arts Council England; Chairman of the Design Council; and the longest-serving Trustee of the Victoria and Albert Museum. He is the author of many books, including The Yellow Peril, Cinema: The Whole Story and Sergio Leone, all published by Thames & Hudson.
Waterstones
Books will be available to buy from the Waterstones' stall at this event.
Tickets