Brexit, Culture Wars and Universities

Nicky Morgan MP, John Denham, Conor Gearty, Clare Melhuish, Paul Whiteley and Louis Coiffait (Chair)/span>
Event details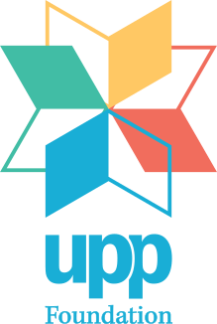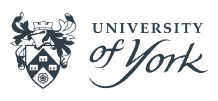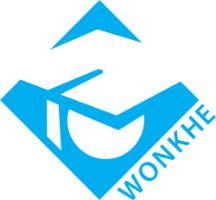 What is the role of universities in post-Brexit Britain? Following a keynote speech by Nicky Morgan MP, former Secretary of State for Education and Minister for Women and Equalities, our panellists discuss whether universities have lost public trust in the aftermath of Brexit and how they can better engage with the public.
Our expert speakers include Paul Whiteley of the University of Essex, Clare Melhuish of UCL Urban Laboratory, Conor Gearty of the London School of Economics and John Denham of the University of Winchester. The session is chaired by Louis Coiffait, Associate Editor at Wonkhe.
About the speakers
The Rt Hon. Nicky Morgan MP is the first woman Chairman of the Treasury Select Committee in the Commons. Nicky served as Secretary of State for Education and Minister for Women & Equalities from 2014 to 2016. She is the author of a book on Character Education, Taught not Caught (2017).
Nicky is the Member of Parliament for Loughborough and was first elected to serve the constituency for the Conservatives in the 2010 General Election. In her first Parliament, Nicky served as the Financial Secretary and Economic Secretary to the Treasury, an Assistant Whip, and the Parliamentary Private Secretary to David Willetts.
John Denham is Professor of English Identity and Politics and Convenor of the University of Winchester's Centre for English Identity and Politics. He also chairs the Southern Policy Centre, an independent think tank for central southern England. He was the Labour MP for Southampton Itchen from 1992 until standing down at the 2015 General Election. John served in a number of ministerial roles before resigning over the Iraq War. From 2003 to 2007, he was Chair of the Home Affairs Select Committee. He returned to government, as Secretary of State for Innovation, Universities and Skills, and then Communities and Local Government.
Before entering Parliament, John worked for a number of voluntary sector advocacy groups including Friends of the Earth and War on Want and was also a Hampshire County and Southampton City Councillor.
Conor Gearty is a Professor of Human Rights Law in the London School of Economics' Law Department. He has published widely on terrorism, civil liberties and human rights. Conor is also a barrister and was a founder member of Matrix chambers from where he continues to practise. He has been a frequent adviser to judges, practitioners and public authorities on the implications of the UK Human Rights Act, and has frequently lectured at home and abroad on the topic of human rights. He has appeared in human rights cases in the House of Lords, the Court of Appeal and the High Court.
Conor has also been a Visiting Professor at Boston University, the University of Richmond, the University of New South Wales and the University of Sydney. He is a Fellow of the British Academy, a Member of the Royal Irish Academy, a Bencher of Middle Temple and has honorary doctorates from Sacred Heart University in the United States, University College Dublin in Ireland and Brunel and Roehampton universities in the UK. In 2012 he became Director of LSE's Institute of Public Affairs and in this capacity was responsible for a crowd-sourced UK Constitution, drafted in 2015 and available at https://constitutionuk.com. His latest book, On Fantasy Island. Britain, Europe and Human Rights, was published by OUP in September 2016.
As Associate Editor at Wonkhe, Louis Coiffait writes, commissions and edits articles, as well as the Daily and Weekly emails. He also speaks at events, and leads on a number of new partnerships and services. Louis is passionate about education policy and innovation, having researched topics such as: the school workforce, access to HE, apprenticeships, selective schools, the impact agenda, employer mentoring, open data, education technology, careers advice, enterprise education, STEM skills and school programme evaluations.
His career includes working with Reform, The National Foundation for Educational Research, Taylor & Francis, The Careers & Enterprise Company, NAHT Edge, Pearson, the Higher Education Academy, the Teacher Training Agency, for an MP and a Minister. He is committed to volunteering, including a decade as a school governor within a federation in Hackney which he now chairs, and joined a school in Tower Hamlets last year. He also spent three years as Chair of Westminster Students' Union. He studied at York, UCLA and Cambridge. He's an RSA Fellow, amateur photographer, proud East London citizen and Yorkshireman.
Dr Clare Melhuish is Director of the UCL Urban Laboratory. Since 2013, she has conducted comparative research and undertaken case studies on university-led urban regeneration to inform UCL's plans for the development of a new campus in the Queen Elizabeth Olympic Park (UCL East). She is also a cluster leader of the Curating the City project as part of the Centre for Critical Heritage Studies at UCL, in partnership with the University of Gothenburg.
Clare is an anthropologist specialising in architecture and the built environment, including Modern Movement architectural heritage and social identity; domestic space and cultures; ethnographic research and urban design and regeneration; and the ethnography of architectural design practice. Prior to joining the Urban Lab she was Research Associate in Geography at The Open University on the ESRC-funded project 'Architectural atmospheres: the role of digital visualising technologies in contemporary architectural practice', which involved a multi-sited ethnography of urban design practice in London and Doha; and co-developer of the cross-disciplinary research project Caribbean Urban Aesthetics at the OU. She has also worked extensively outside academia as an architecture critic, author and curator.
Paul Whiteley is Professor of Government at the University of Essex. His research interests involve examining the nature and significance of political participation, particularly electoral participation, and also in understanding the causes and effects of public opinion on politics. He is the co-author of Brexit: Why Britain Voted to Leave the European Union (Cambridge University Press). Paul is a Fellow of the British Academy and the Academy of Social Sciences.
Tickets