Ladders and Greasy Poles: Social mobility today

Melissa Benn, Diane Reay and Terry Wrigley/span>
Event details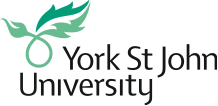 Theresa May's Downing Street steps speech talked of her determination to tackle the 'burning injustices' holding back British society in order to create a true meritocracy with education as a key pathway to social and economic success.
A year and a half later, despite the resignation of the Social Mobility Commission Board, the government's belief that it is enhancing social mobility, not least through education, remains firm.
But what does social mobility really mean in Britain today? Is establishing a meritocracy a realistic, or even a desirable, social goal? And what is – and what should be – the role of education in evening the odds of social and economic success in the 21st century?
Our panel of speakers, including educationalists and social activists Melissa Benn, Diane Reay and Terry Wrigley, grapple with these urgent but thorny issues in this panel discussion. Come and join them and be part of the conversation.
This event is suitable for adults and children 14+.
About the speakers
Melissa Benn is a writer and campaigner, more recently known for her vociferous opposition to grammar schools as Chair of Comprehensive Futures. Her books include The Truth About Our Schools and School Wars. Her new book on a National Education Service will be published in September.
Diane Reay, Professor of Education at Cambridge University, is known for her sociological research with strong social justice agenda that addresses social inequalities of all kinds. Her most recent book is Miseducation.
Terry Wrigley is well known for his work regarding school improvement and social justice in education. His most recent book is Living on the Edge: Rethinking Poverty, Class and Schooling, written with John Smyth.