Organising British Crime: James Morton in conversation with Mark Roodhouse
Event details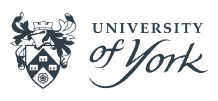 James Morton, author of the bestselling Gangland series, talks with crime historian Mark Roodhouse about the challenges of researching and writing the history of serious and organised crime.
James reflects upon his work's impact on crime and policing, while together they explore the past, present and future of professional crime. Is the world of McMafia so different from what preceded it and what the future may have in store?
Please note that given the topic – serious and organised crime – this talk is not suitable for children.
About the speakers
James Morton worked for many years as a solicitor specialising in criminal work and was for a number of years Editor-in-Chief of the New Law Journal. His clients included several well-known London villains including the enforcer 'Mad' Frankie Fraser and the super-grass Bertie Smalls. He co-wrote the memoir of Leonard 'Nipper' Read, the detective who 'nicked' the Kray Twins, and the memoirs of legendary London 'faces' 'Mad' Frankie Fraser and Bert 'Battles' Rossi. Police and criminals alike considered his book Gangland a semi-official history of London's 20th-century underworld. Its success spawned a long-running series. He is currently working on the history of gangland Australia with barrister and broadcaster Susana Lobez.
Mark Roodhouse is a crime historian and Senior Lecturer in Modern History at the University York. Thanks to the Leverhulme Trust, Mark is currently working on his second book about illegal markets and organised crime in mid-20th-century Britain. Oxford University Press published his book Black Market Britain 1939-1955 in 2013.
Tickets