Social Mobility, Skills and an Inclusive Economy

Kate Barclay, Claire Crawford, Lee Elliot Major, Andy Westwood and David Beer (Chair)/span>
Event details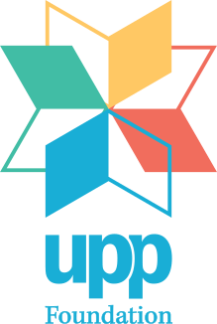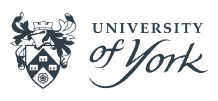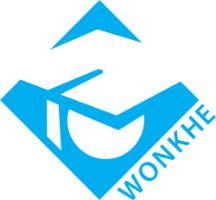 What is the value of UK universities and what is their place in the economy? Experts including Lee Elliot Major, Chief Executive of The Sutton Trust, Claire Crawford of the University of Warwick, Kate Barclay of the Institute for Apprenticeships and Andy Westwood of the University of Manchester address the relationship between universities, skills training, and social mobility.
The session is chaired by David Beer of the University of York.
About the speakers
Dr David Beer is a Reader in Sociology at the University of York. His most recent book is Metric Power and his next book, The Data Gaze, will be published in Autumn 2018. Much of his work has explored how transformations in technology and media – such as social media, mobile devices and algorithms – have reshaped culture and society. For the last few years he has been focusing mainly upon questions around the politics of data and metrics. David is also the co-editor of Theory, Culture & Society.
Dr Kate Barclay is a Board Member for the Institute for Apprenticeships and was Chair of the Life Science and Industrial Sciences Trailblazer, leading development of important apprenticeship standards for occupations in science. Kate is currently an independent consultant working across STEM industries developing early talent pipelines in areas such as Cell & Gene Therapy.
She has responsibility for delivering apprenticeship reform at a national science industry level and collaborative early talent management strategies at undergraduate, graduate and postgraduate level. A Chartered Chemical Engineer and Fellow of the Institute of Chemical Engineers, Kate is an experienced people manager working across large pharma for over 20 years.

Dr Claire Crawford is currently Assistant Professor of Economics at the University of Warwick, but will shortly be joining the University of Birmingham as a Reader in Economics. She is also a Research Fellow of the Institute for Fiscal Studies. Claire's research focuses on the determinants of education and labour market outcomes, with a particular emphasis on higher education. She is especially interested in understanding what explains socio-economic differences in these outcomes, and what schools, universities and policymakers can do to help reduce these gaps.
Claire's research has highlighted the crucial role of attainment at the end of secondary school in explaining differences in university access, but has also shown that there are differences in drop-out, degree completion, degree class and earnings between students from different socio-economic backgrounds, even amongst those on the same courses who arrive at university with the same grades. Claire is passionate about designing and evaluating initiatives to 'widen' access and improve outcomes for disadvantaged students at and beyond university.
Dr Lee Elliot Major is Chief Executive of the Sutton Trust, the country's leading foundation improving social mobility. His book Social Mobility and Its Enemies will be published by Penguin in autumn 2018. Lee was previously an education journalist. He was awarded an honorary doctorate from the University of Sheffield for services to education, and has a PhD in theoretical physics. He is an Honorary Professor at the University of Exeter. He is the first in his family to attend higher education.
Andy Westwood is Vice Dean for Social Responsibility in the Faculty of Humanities and Professor of Government Practice at the University of Manchester. He is also a Visiting Professor of Further and Higher Education at the University of Wolverhampton and an expert adviser to the IMF and OECD.
He is a specialist adviser to the Select Committee on Economic Affairs in the House of Lords and has previously advised the Digital Skills Committee. He has also been a special adviser to ministers on education, skills and science policy at the Department for Innovation, Universities and Skills, and a senior adviser at HM Treasury and in the Departments for Education and Communities and Local Government. He writes regularly for Policy@Manchester, Wonkhe, the Times Education Supplement, the Times Higher Education magazine and The Guardian.
Tickets