The Origins of Art

Greg Currie, Andrew Needham, Liz Prettejohn and Penny Spikins/span>
Event details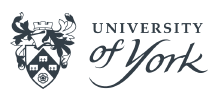 Thirty thousand years ago our ancestors produced the magnificently decorated cave at Chauvet, with its startlingly 'modern' depictions of lions, horses and other animals. A million years ago more our very distant ancestors fashioned sometimes elaborate stone tools of remarkable symmetry, some of which are too large and too fragile to be of practical use.
Join University of York researchers as they ask: Does it make sense to see these activities as part of 'the story of art' - a narrative that takes in Egyptian and Greek art, the Renaissance, and the products of Tracy Emin? Or is 'art' a category of recent invention that distorts our understanding of the distant past? Does talk of the 'beauty' of these very ancient artefacts obscure their meaning?
Come along and join in the debate at a workshop bringing together speakers from archaeology, the history of art and philosophy.
About the speakers
Greg Currie is Professor of Philosophy at the University of York and writes on the arts and the mind. Educated at the London School of Economics and Political Science (LSE) and the University of California, Berkeley, his most recent book is Narratives and Narrators.
Andrew Needham is a PhD student in Archaeology at the University of York, working on artefacts from a site in southwestern France dated around thirteen thousand years before the present. He is particularly interested in exploring the relations between emotion and material culture from this period.
Elizabeth Prettejohn was educated at Harvard and at the Courtauld Institute of Art. She is Professor of the History of Art at the University of York, and the author of Rossetti and his Circle (1997), The Art of the Pre-Raphaelites (2000) and Art for Art's Sake (2007).
Dr Penny Spikins is Senior Lecturer in Archaeology at the University of York. Educated at Leeds and Cambridge she now works on the evolution of social emotions. Her published work include Mesolithic Europe (CUP) and How Compassion Made Us Human.
Tickets