A History of Pictures: From the cave to the computer screen

Martin Gayford/span>
Event details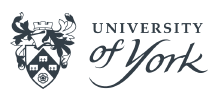 Join art critic Martin Gayford to discuss how and why pictures have been made. What makes marks on a flat surface interesting? How do you show movement in a still picture, and how do films and television connect with old masters? What do pictures show – truth or lies? Do photographs present the world as we experience it?
Martin's talk is based on his new book, A History of Pictures, co-authored with artist David Hockney, which explores the 30,000-year-old history of pictures. Juxtaposing a rich variety of images – a still from a Disney cartoon with a print by Hiroshige, a scene from an Eisenstein film with a Velázquez painting – Martin and David cross the normal boundaries between high culture and popular entertainment, and make unexpected connections across time and media.
About the speaker
Martin Gayford's other books include Man with a Blue Scarf, A Bigger Message and Rendez-vous with Art (with Philippe de Montebello), all published by Thames & Hudson.
Waterstones
Books will be available to buy from the Waterstones' stall at this event.
Tickets