Design: The whole story

Elizabeth Wilhide/span>
Event details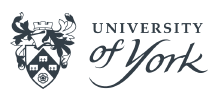 This event has now been cancelled. Apologies for any inconvenience.
From the cars we drive and the products we buy to the graphics that surround us, we are all consumers of design. Elizabeth Wilhide, general editor of Design: The Whole Story, provides all the information you need to decode the material world. Join her as she takes a close look at the key developments, movements and practitioners of design around the world, from the beginnings of industrial manufacturing to the present day.
From the high-minded moralists of the 19th century to the radical thinkers of modernism – and from the emergence of showmen such as Raymond Loewy in the 1930s to today's superstars such as Philippe Starck – Elizabeth explains a subject that touches all our lives.
About the speaker
Elizabeth Wilhide is the author or co-author of acclaimed books on design and interiors, including William Morris: Décor and Design, Sir Edwin Lutyens: Designing in the English Tradition, The Mackintosh Style and Scandinavian Modern Home. Design: The Whole Story is published by Thames & Hudson.
Waterstones
Books will be available to buy from the Waterstones' stall at this event.
Tickets