York Design Awards: Winners presentation
Event details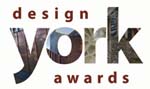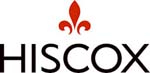 Join us as the winners are announced of the 11th annual York Design Awards. Entries to the awards are in categories covering residential, community and commercial schemes, large or small, and open spaces.
This flagship event includes the presentation of plaques to the winning schemes chosen by a distinguished panel of independent judges, with a special Lord Mayor's Award and the People's Award voted for by readers of the York Press. The accompanying exhibition showcases all the 2017 entries.
Now in its 11th year, York Design Awards promotes and advocates excellence in architectural design in and around the City of York. Excellent architectural design creates a sympathetic environment for people to live in, work in or visit. What is designed and built now will stand for generations and should make a positive contribution to the centuries of York's heritage. In conserving and renovating precious buildings from the past and in designing worthy successors for the present and future, we recognise the contribution of good design to enriching people's lives.
York Design Awards
For more information on the York Design Awards visit yorkdesignawards.org