Branding: In five and a half steps

Michael Johnson/span>
Event details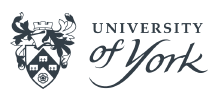 Michael Johnson is one of the world's leading graphic designers and brand consultants. His studio, johnson banks, is responsible for the rebranding of many notable clients, including Virgin Atlantic, Think London, BFI, Christian Aid, and MORE TH>N, and he has garnered a plethora of awards in the process. Join Michael as he unveils hidden elements involved in creating a successful brand - from the strapline that gives the brand a narrative and a purpose to clever uses of typography that unite design and language.
About the speaker
Michael Johnson set up johnson banks in 1992. Since then, he has received dozens of design awards. He is also the author of Problem Solved. His latest book, Branding: In Five and a Half Steps, is published by Thames & Hudson.
Waterstones
Books will be available to buy from the Waterstones' stall at this event.
Tickets