The Ascent of Gravity

Marcus Chown/span>
Event details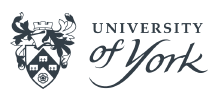 On 14 September 2015, gravitational waves were first detected on Earth. The source – two merging black holes – briefly pumped out 50 times more power than all the stars in the Universe together. Gravitational waves are the 'voice of space'. Join science writer and broadcaster Marcus Chown to discover how, after centuries of 'seeing' the Universe, we are now 'hearing' it.
Gravity is the weakest force in the everyday world, yet it is the strongest force in the universe. It was the first force to be recognised and described, yet it is the least understood. It is a 'force' that keeps your feet on the ground yet no such force actually exists.
Gravity, to steal the words of Winston Churchill, is 'a riddle, wrapped in a mystery, inside an enigma'. And penetrating that enigma promises to answer the biggest questions in science: what is space? What is time? What is the universe? And where did it all come from?
Join Marcus for an unforgettable journey from the recognition of the 'force' of gravity in 1666 to the discovery of gravitational waves in 2015. And, as we stand on the brink of a seismic revolution in our worldview, he brings us up to speed on the greatest challenge ever to confront physics.
About the speaker
Marcus Chown is an award-winning writer and broadcaster. Formerly a radio astronomer at the California Institute of Technology in Pasadena, he is cosmology consultant for New Scientist. His books include What a Wonderful World, Quantum Theory Cannot Hurt You and We Need to Talk About Kelvin, which was shortlisted for the 2010 Royal Society Book Prize. He is also the author of the app Solar System for iPad, which won The Bookseller Digital Innovation of the Year award.
Marcus was a regular guest on the BBC4 comedy-science show, It's Only a Theory, and Channel 4's Sunday Brunch. He has spoken at a variety of events, including the Cheltenham Literary Festival, Sydney Writers Festival, the National Theatre and Wilderness Festival. And he has also performed stand-up comedy at a variety of venues from an upturned inflatable cow on London's South Bank to a glass-bottomed boat in a shark tank at the Brighton Sealife Centre.
His latest book, The Ascent of Gravity: The Quest to Understand the Force that Explains Everything, is published by Orion.
Waterstones
Books will be available to buy from the Waterstones' stall at this event.
Tickets