Bring Back the King

Helen Pilcher/span>
Event details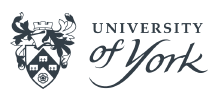 If you could bring back one living being from the whole of the history of time, what would you choose? Comedian and former stem-cell biologist Helen Pilcher, author of Bring Back the King, has thought about this problem, a lot. Join Helen as she explains the cutting-edge science that makes the resurrection of extinct animals a very real possibility and explains how this can help us protect other endangered species from extinction. Hear her choices from eras gone by - from the King of the Dinosaurs, Tyrannosaurus rex, to the King of Rock 'n' Roll, Elvis Presley.
From dinosaurs to Dodos, Neanderthals to rock legends, Helen explains how the burgeoning field of DNA science is being used to help resurrect not just individual animals but entire species from their stony graves. Funny, intriguing and informative, she describes current initiatives and future plans to restore deceased animals, and uses both science and wilful irreverence to assess how these genetic Lazaruses might fare in their brave new world. Could a pet dinosaur be trained to roll over? Would Neanderthals enjoy opera? Could a returning Dodo seek vengeance upon humanity? Blending the very latest de-extinction technology with cloning, dinosaurs with rock legends, and hard-core popular science with plenty of gags, this is a talk you'll not want to miss.
About the speaker
Helen Pilcher was a stand-up comedian for more than ten years, before the arrival of children meant she couldn't physically stay awake beyond 9pm. During this time, she performed at the Edinburgh comedy festival, at London's Comedy Store, and at various smoky pubs and clubs across Britain. In 2002, she teamed up with fellow comedian Timandra Harkness to write and perform The Comedy Research Project.
Unusually, Helen is also a professional science writer, with a PhD in stem-cell biology. She was formerly a journalist for Nature online, specialising in genetics; before that, she ran the Science in Society programme at the Royal Society, and before that, she worked as a senior scientist for a biotechnology company, engineering a series of human stem cell lines for transplantation into damaged human brains, this following on from her doctoral research into stem-cell therapy for Alzheimer's disease. Her book Bring Back the King, is published by Bloomsbury Sigma.
Waterstones
Books will be available to buy from the Waterstones' stall at this event.
Tickets